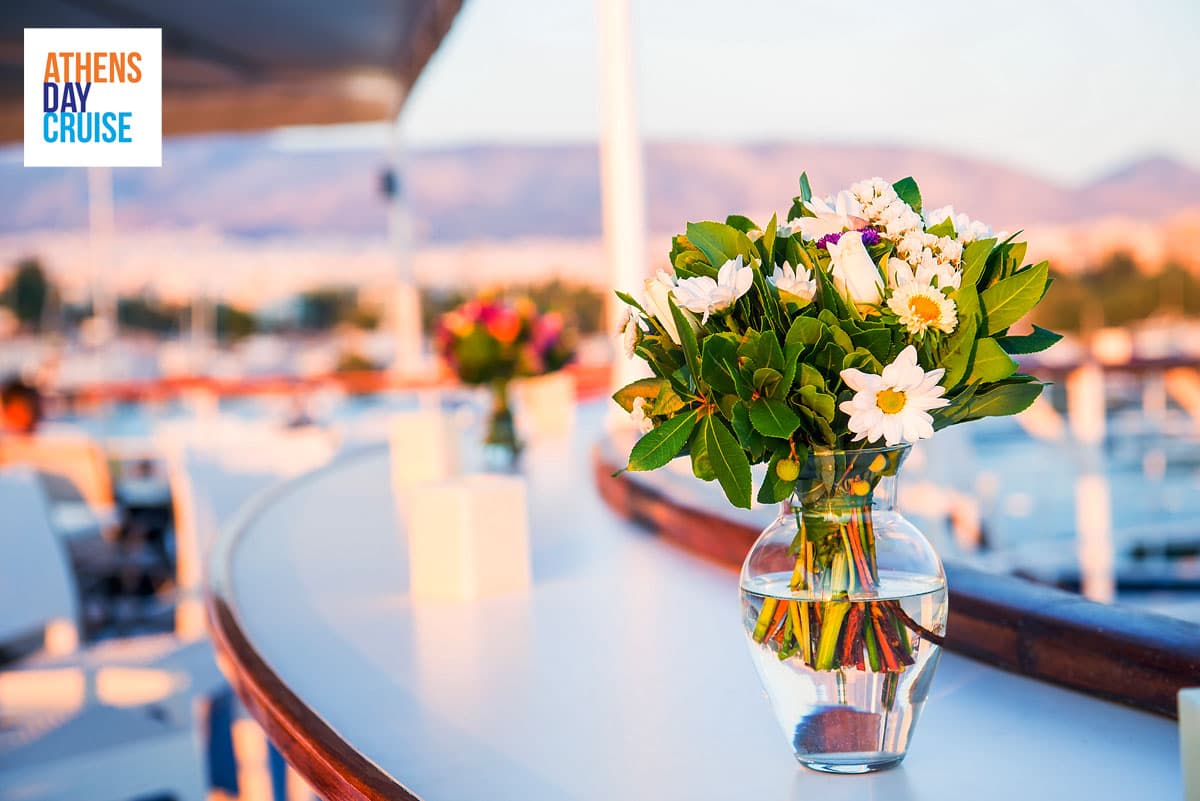 Sorting out your travelling resolutions for 2020 and Athens is (again) one of your next destinations? Looking for top-notch ways to boost your experience in Greek capital?
These first days of 2020, we offer 4 new year resolutions for your next trip to Athens. Don't miss them and you won't miss an Athenian beat!
Dive in Vouliagmeni Lake
Sure, Athens has a couple of dozen good beaches to enjoy and why not, book your accommodation close to them in Athens Riviera. But if you are an urban lifestyle lover and just want a casual dive, we have the perfect spot for you.
Vouliagmeni Lake is located in south Attica, a hidden gem of Athens Riviera. It is surrounded by an idyllic landscape, with steep slopes, caves and trees, Vouliagmeni Lake is a rare geological phenomenon included in NATURA 2000 sites of Greece. Its waters are replenished frequently, by the nearby sea and underground thermal springs. In that way, the temperature of the lake remains steady between 22o and 25oC, all year along, making it an ideal destination even for winter.
In Lake Vouliagmeni you will have the opportunity to live a full experience. Beyond swimming, there are Garra Rufa fish, as a part of the lake's ecosystem, that offer a spa experience to swimmers. Moreover, you will find full facilities for sunbathing, dining and a kids corner.
Visit the B&E Goulandris Foundation Museum
During the last months of 2019, a new museum made its appearance in the centre of Athens. The B&E Goulandris Foundation Museum is the new cultural gem of Athens. Its exhibits focus on modern and contemporary art by Greek and foreign artists, coming mostly by the private collections of Basil and Elise Goulandris. Among its artists, you will find works of Picasso, Chezanne, Degas, van Gogh, Gauguin, Monet, Rodin and Toulouse-Lotrec – as well as the Greeks Parthenis, Hadjikyriakos-Ghikas, Tsarouchis and Moralis.
The collections cover five floors. In the four, above the ground floors, you will find the permanent exhibitions, while in the first, underground floor you will find the temporary one. Apart from the great collections, the B&E Goulandris Foundation Museum offers more options for leisure. In its eleven floors, you will find a cafe-restaurant, a library and a museum shop. What is more, the children's workshop hosts educational programmes and art classes for young visitors. Also, there are conferences, speaches and events casually organized in the museum's amphitheatre.
Visit three Greek islands in a one-day cruise
Greek islands have their own reputation, for being the perfect destination for leisure, relax and great culinary experience. But if you've booked a short-day winter getaway in Athens, visiting Greek islands may sound impossible. Don't worry though, because Athens Day Cruise offers its one-day cruises all year along, with full amenities.
With everyday cruises to three Saronic islands, book your next trip with Athens Day Cruise and get to meet Hydra, Poros and Aegina in one day. Your trip will begin early in the morning, offering you coffee and refreshments. You will have plenty of time to discover the three islands, exploring their history and their local shops. Alternatively, you can book one of the private tours accommodated by Athens Day Cruise.
Visiting 3 islands in 1 day will boost your experience in Athens, and will make you feeling like you added another day in your holidays!
Shop from the Athens Central Market
If you're looking for a way to feel like a local, shop like a local and taste like a local, Athens Central Market is for you. Located in central Athens, next to Monastiraki square, you will find the Athens Central Market on both sides of Athinas Street. Instead of Athens Central Market, you may listen the locals referring to them as the Public Market of the Varvakeios. No matter what you call it, we are sure that you'll have the time of your life there.
First you will find the fish market, where fishermen and shopkeepers shout their local and seasonal products of the sea. Moving further, there is the meat market. There you will see butchers, coming from generation of butchers, keep their same old stalls in the market. Both the fish and the meat market could be described as very alive. Since very early in the morning, seller yell their products and their price, and shoppers roam around to find the best deal.
Crossing the Athinas street from the fish & meat market, you will find the vegetable and fruit market. This is where you will find the seasonal gems of nature. Apart from those, you can also taste and shop olive oils, choosing from a great variety. Moreover, there are also local shops with herbs, spices, nuts and cheese, that will provide you with great snack options and thoughtful gifts.