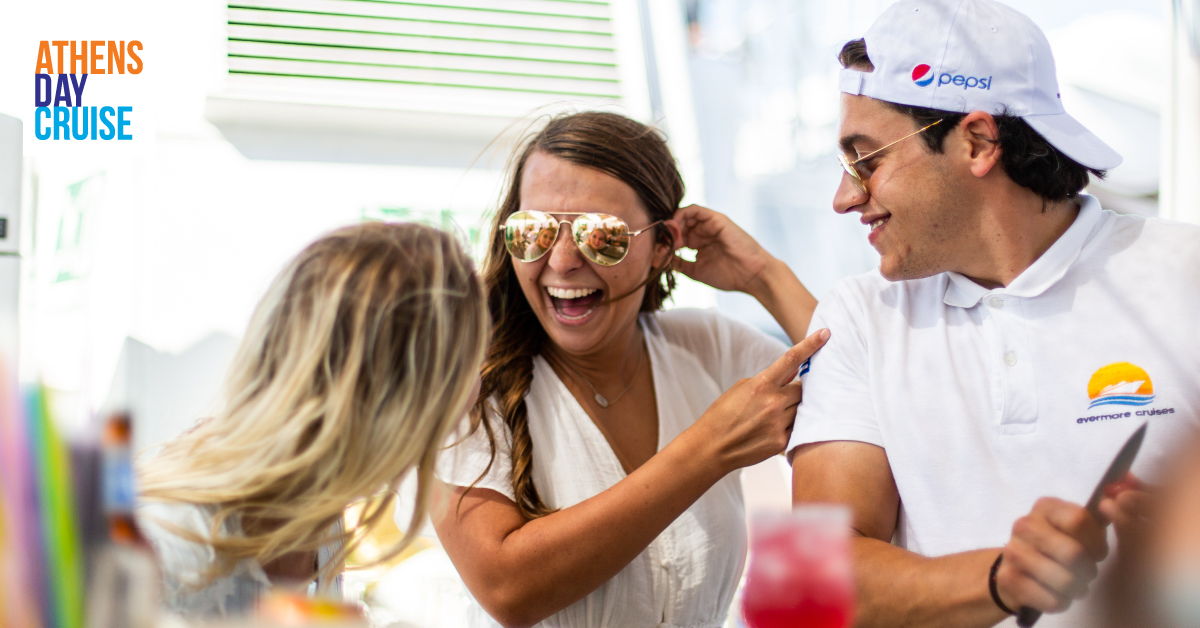 Cruise
If you're on holiday in Athens, you've probably done a whole lot of exploring. The city is full of places to go, attractions to see, delicious food to eat! But your Greece experience is not complete unless you've indulged in a day trip from Athens to the Greek islands.
There are several islands close to Athens and all you need is about a day to explore them. Athens Day Cruise for instance offers a one-day 3-island cruise to Hydra, Poros and Aegina that will offer a fantastic respite from your city adventure.
Still not convinced? Then here are our top 5 reasons why you should go on a one-day cruise from Athens!
A glimpse into Greek island life
The nearby islands of Hydra, Poros and Aegina need just a few hours to get to by boat.  And when you embark on a one-day three island Athens Day Cruise, you'll get to island hop these beautiful Greek islands in less than 24 hours, and briefly experience what Greek island living is all about.
Making friends with global travelers
As you sail from island to island, you'll get the opportunity to meet other passengers on board, many of whom come from different parts of the world. Strike up conversation, connect with other people as you sail across the gorgeous Aegean Sea, and who knows what unexpected friendships you could establish!
A variety of onboard activities
With Athens Day Cruise, you will enjoy a fantastic selection of fun onboard activities such as tax-free shopping, salon treatments, live Greek music, Greek dancing and much more!  And by joining in the fun, chances are you'll meet other people with similar interests, making an already exciting trip that much more interesting.
No planning required
Holidays can be stressful when you're trying to put an itinerary together for a destination you don't know all that well. This isn't the case with Athens Day Cruise' 3-island tour. Eliminate all the hassle by joining one of the special interest group excursions on Hydra and Aegina. Led by multilingual guides, they will make sure that you get to explore as much as possible for the time that you are on each island. You can also get some great advice on what to see on Poros.
Family friendly
A cruise is a great way to spend some time together as a family, exploring new places, creating unforgettable memories. Athens Day Cruise are an affordable way to discover three incredible Greek islands, with much fun and excitement to be had, both onboard and off.
So, book your cruise, keep your camera handy, make sure you have a bathing suit, comfortable clothes and walking shoes, and enjoy everything the next 24 hours has to offer!