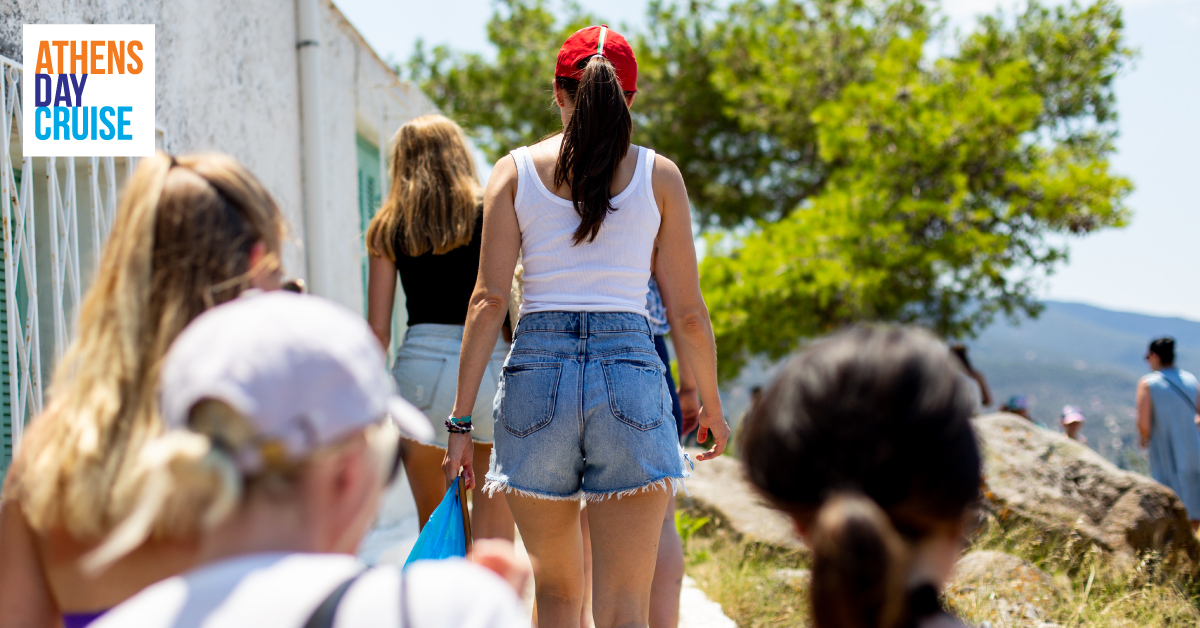 Aegina
You're on an Athens cruise to Greek islands and you've arrived in Aegina. If you're a hiker, you're in for a treat! The island has got a wide selection of terrain, a mild enough climate and gorgeous views for everyone to enjoy. Below is a guide to most popular Aegina walking trails:
From Anitseou to Mt. Ellanios to Paxia Rachi
This hike is about 4 kilometers long and while not the easiest, it's certainly not the most difficult. Start at Anitseou village, head north west until you reach a road to your left – turn here. Continue walking until you come across signposts directing you to the ruined temple of Ellanios Zeus, located up high on Mt. Ellanios. When you reach the top, take a moment to enjoy what is a spectacular view. Then, head back down the path until you reach the main road and turn towards Paxia Rachi village. This hike is incredibly pretty, with stony paths and steep rugged landscape. You can also visit the nearby Valley of Elaiona, just south of Paxia Rachi. The valley is very scenic, more so because of the olive trees that you will find, several of which are more than 400 years old.
From Aegina Town to Kondos to Paleohora
Around 7 kilometers long, this trail is one worth undertaking for the great sites along the way. As you head for the village of Kondos, you will pass several churches including the iconic Agios Nectarios. Once you've reached Kondos, turn left and follow the slope, moving northward until you reach Palaiohora, a hillside medieval village dotted with the ruins of 38 beautiful stone chapels once numbering 365, and other old buildings.
From Paxia Rachi to Aegina Town
Head northeast from Paxia Rachi until you reach the main road and turn left. Keep walking until you come across Tsikides village. As you continue to Aegina town, you will encounter beautiful pistachio groves and other lovely greenery. The hike is about 7 kilometers long and relatively easy.
To Marathonas from Paxia Rachi
This hike is anywhere from 2 to 2.5 kilometers long depending on the route you take. Begin your walk heading westward from Paxia Rachi towards the coast.  The road meanders, so you'll have the option of either moving north to Kapotides or continue to Marathonas, a lovely seaside destination.
Things to remember!
Make sure to be sun conscious, wear a sunhat and slather on the sunscreen. Also make sure to wear light clothing, comfortable walking shoes and carry a bottle of water so that you don't get thirsty!