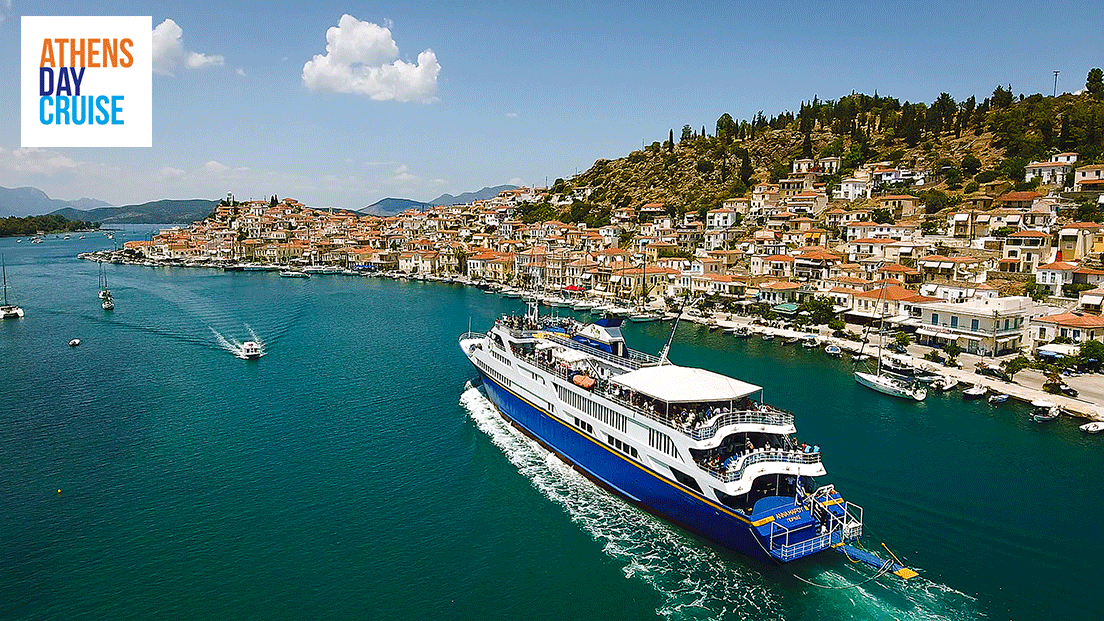 If you have plans to visit Poros, Hydra & Aegina during your Greek holiday, but are short on time, there is an easy way to solve that problem.
Sign up for Athens One day cruise, and they will take you to all the three islands in a day.  
Greek Islands
Greece has over 6000 islands and islets. But the famous ones are only a handful, and they are spread across the country. Some islands have exciting historical or contemporary life. However, many others are habited only by sheepherders and/or monks.
There are nine groups of major islands in Greece. Some bigger islands like Crete and Mykonos have direct flights from large European cities. However, others can be visited by air from Athens. The Saronic islands are close enough for a boat trip from Athens' popular ferry port Piraeus.
Athens One-Day Cruise
Athens one day cruise departs from the port at Marina Flisvos/Marina Kallitheas. You can get to this point by yourself or sign up for the VIP experience, and they will send a car to pick you up from your hotel. They also provide exciting excursions on the island with multilingual tour guides. You can choose between a walking tour, a swimming tour, a classic tour or a panoramic tour in the islands. If you buy the VIP ticket, one tour is included in the ticket price.
The best thing about a one-day cruise is that you get to see all the three islands in a single day without worrying about how to get from one place to another, food, or other logistical problems. You can get into the ship, relax with some Ouzo and enjoy traditional Greek songs and dances while cruising around the Aegean Sea.
A trip to Poros, Hydra & Aegina is a must-add trip to every European holiday bucket list.