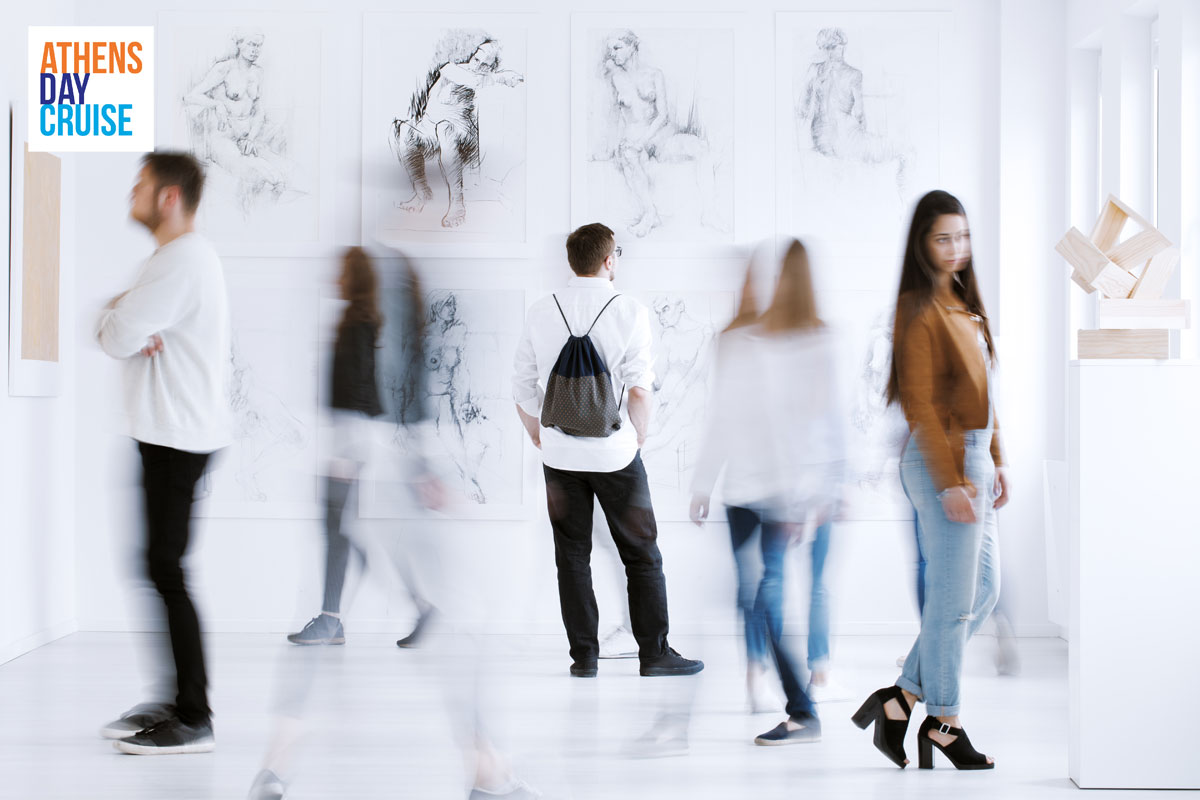 Although Athens and its cultural past is mostly connected with archaeology, the last decades had seen the modern and contemporary side of art to rise.
New museums and institutions, alongside with private galleries, have highlighted Athens as a promising destination for modern and contemporary art.
Modern National Museum of Contemporary Art
The new Modern National Museum of Contemporary Art (EMST) is the new addition of the cultural map of Athens. The building used to be the old FIX beer factory, and its modern architecture gives a fresh insight in the old neighborhood of Koukaki.
Although EMST delayed its opening and its exhibitions for many years, due to the economic crisis. Nevertheless, 2017 was the year of EMST as it played a huge role of Documenta 14, a renowned contemporary art fair across Europe.
Basil and Elise Goulandris Foundation
The B&E Goulandris Foundation is based on the vision of its founders, that art should be open to public, not hidden in private galleries. After creating the Museum of Contemporary Art in Andros, their next step was a second museum in Athens. There, more people would have the opportunity to meet and familiarize with modern and contemporary of Greek and foreign artists.
This step became a reality in 2019, when the Basil and Elise Goulandris Foundation's new museum started its first visitors on October 2019. The new museum is located in central Athens, in the neighborhood of Pagkrati, near the Kallimarmaron Stadium.
The new museum hosts as its permanent exhibition the private collections of Basil and Elise Goulandris, of famous Greek and foreign modern and contemporary artists. Among them, you will find exhibits of Cézanne, van Gogh, Gauguin, Monet, Degas, Rodin, Toulouse-Lautrec, Bonnard, Picasso, Hadjikyriakos-Ghika, Tsarouchis, Moralis, Tetsis. Apart from the areas of exhibitions, in the same building you will find a café-restaurant, the museum shop, a library, a children's workshop and an amphithteatre.
DESTE Foundation
DESTE Foundation for Contemporary Art is a nonprofit institution that promotes contemporary art. It was created by Dakis Ioannou, and its main activities include the organization of contemporary art events with the collaboration of renowned artists and curators. Furthermore, DESTE foundation has established the DESTE Foundation prize, which awards it to a Greek artist under 40 once every two years.
Except for DESTE's premises in Athens, DESTE foundation has succeeded to host many events in Hydra too. In 2008, the municipality of Hydra donated an old slaughterhouse. After its restoration and renovation, this building is functioning as the DESTE Project Space Slaughterhouse, since 2009.
Every summer, the Foundation hosts a series of contemporary art exhibitions on the island of Hydra, including the assignment of the space to a single artist or team invited to stage a unique, site-specific exhibition.
This week in Athens and the rest of Greece, open-air archaeological sites have opened their gates for visitors, after 2 months of strict lockdown. So we will be waiting until the 15th of June when museum will open too.