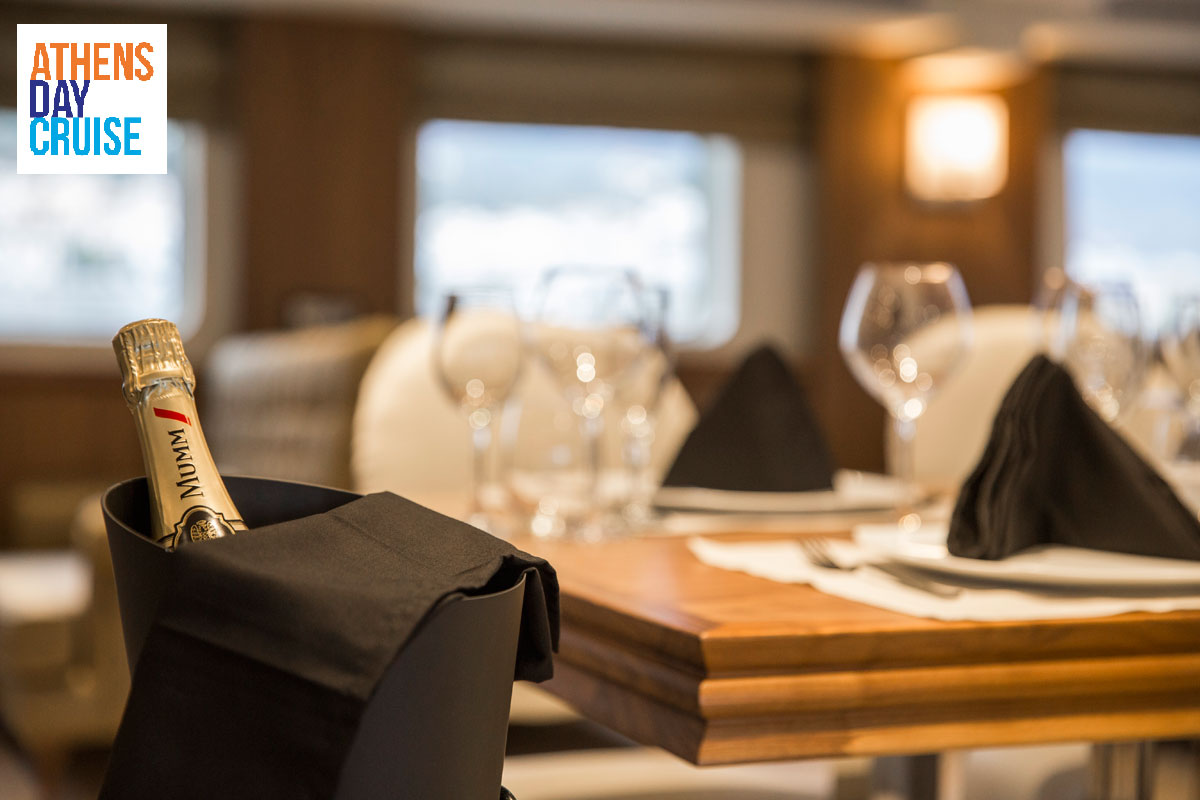 With winter temperatures finally approached Greece and the Christmas festivities in peak, we invite you to spend to your New Year Eve & First with Athens Day Cruise.
There is no better way to celebrate and welcome the new decade, rather than on a cruise ship. Hop in on board, and let Saronic islands have the first impression of your 2020's travelling experiences.
Explore traditional customs
While being on board, visiting 3 greek islands during these days, will offer you a unique opportunity to discover greek traditions and customs living up to today.
During New Year Eve's morning, you will be happy to meet children groups singing the New Year carols from door to door. According to the customs, the carol singing groups used to compete each other, trying to make the best impression. The carol singing children would try to sing to shop and house owners, receiving fruit, cand and money as gifts for their performance and good luck.
But if you find yourselves spending New Year First, then instead of singing carols, you will listen to the traditional song goodbyeing last year and welcoming the new one. Moreover, there is the custom of sharing the New Year pie, and looking for the lucky coin in one of the slices. Don't hesitate to reenact the same custom on board, while sailing with us!
Enjoy the festive decorations and atmosphere
While sailing with Athens Day Cruise these days, of course you'll find yourselves enjoying our full amenities in total comfort and warmth, under our christmas decorations. Apart from that, you are lucky to witness our three Saronic islands in full festivity mode too.
Despite the casual christmas decorations that can be found in most western countries, greek islands still keep some of their traditional decorations true to the greek past. In that way, you may see many shops and houses having decorated wooden ships instead of trees, as an old honour to sailors and fishermen.
Exchange gifts on New Year First
In most western countries, familiesand friends exchange fits during Christmas, but Greece tends to differentiate in that custom too. Greeks traditionally exchange their presents with their beloved ones, on New Year First. In that way, a special mood of happy anticipation is created among family members and friends groups, which is celebrated with New Year's coming.
Choose your favourite souvenirs from Hydra, Aegina and Poros or our custom duty-free shop on board, and join Greeks in gift sharing on New Year First!
Happy New Year everyone!