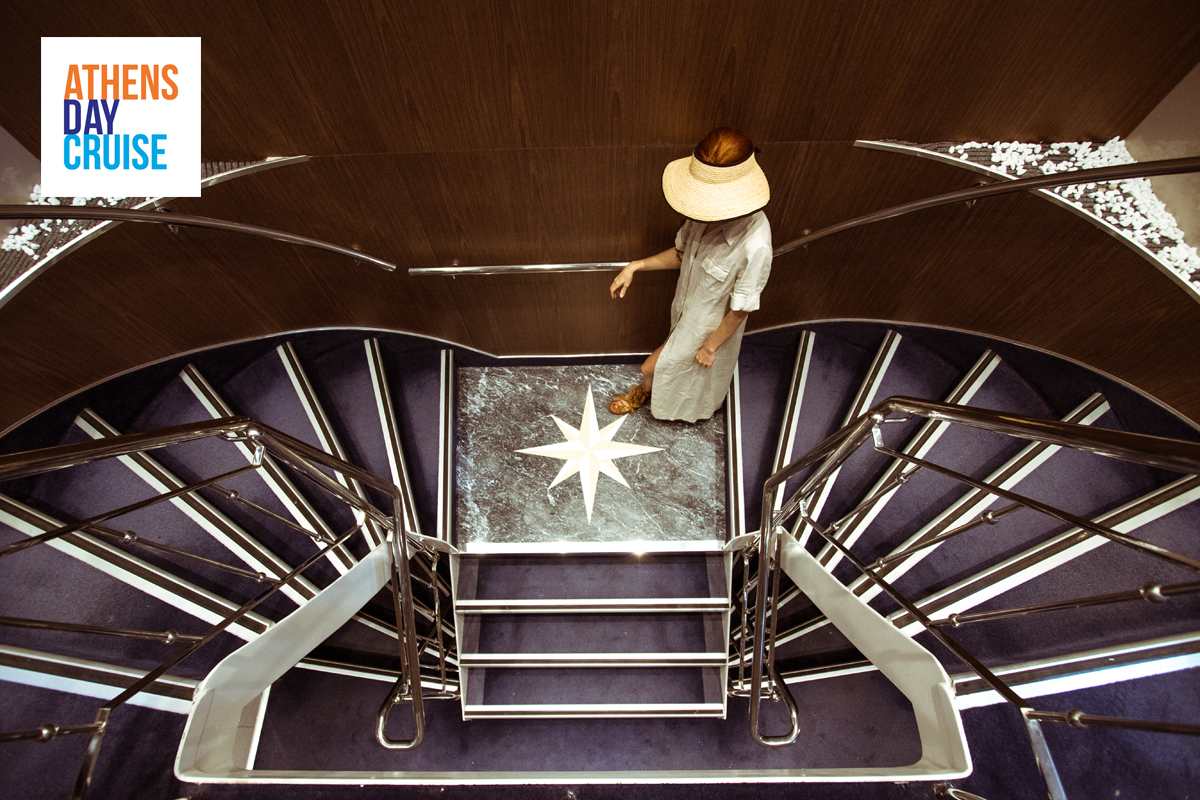 Everyone loves to be treated like a VIP, but not all of us can become rock stars or super-rich businessmen. If you crave for a luxurious experience, try the best VIP cruise in Saronic islands.

Athens Day Cruise has built their VIP packages with great care to give you a "once in a lifetime" experience of the Greek islands. If you're craving for a couple of new sights to relax, after some long holidays in Athens, don't miss Athens Day Cruise's VIP package for one day cruise in 3 islands; Hydra – Aegina – Poros.
Transfer from & to your hotel – Fast lane embarkation
The VIPs will be picked up from their hotel by a car and taken to fast lane embarkation. No need to rush into early morning transferring or extend the day after a long trip in three islands. This way, you can get to the VIP lounge and relax while the rest of the passengers get on board.
Once you finish the super luxurious day cruise, they drop you off at your hotel in a car.
The best VIP cruise experience starts right after boarding
Once on board, you will be enjoying welcome drinks with traditional Greek ouzo and meze (light snacks), refreshments and first-class finger food. Between casual stroll on the deck for lazy sunbathing while travelling, you can also rest in our VIP lounge. Especially for avid coffee lovers, we recommend a handmade Greek coffee. No matter where you come from, you will fall in love with it!
If you are one of those people who enjoy the absolute best of the best, you can ask for the VIP Executive Cabin Suite. These suites are like a 5-star hotel in amenities and lavish surroundings.
Prepare for gastronomic experiences
After your first stop in great Hydra, it is time for lunch on board. A gastronomic experience at the lunch buffet awaits VIP guests. Our gourmet Mediterranean creations are prepared by a celebrity chef, especially for the VIP lounge. You can either go for a buffet lunch or choose from a-la-carte menu. Unlimited refreshments and coffee accompany your delicious meal. During your lunch time you can choose from classic food options, traditional Mediterranean tastes and vegetarian & vegan dishes. Everything is prepared with domestic Greek products.
Choose your own adventure
As a VIP passenger, you can choose pursuing either the Hydra Walking Tour or the Aegina Panoramic Tour. Both tours offer you an exclusive excursion with hidden spots and lots of historical facts about the islands. an excellent opportunity to enrich your experience and fill your memories.
Also, if you are craving for an extra luxurious tour, VIP passengers have the privilege to ask for a private tour on the bridge with the captain.
Shopping on board
If you want  to take more solid memories from your one-day cruise by buying some souvenirs, a tax-free shop is waiting for you. VIP passengers also get a special discount at the ship's Tax-free shop for most of your purchases. In our tax-free shop on board you can find local and traditional products, related to Greek culture and history.
The VIP package makes your one-day cruise a relaxing experience and will leave with many stories to tell about the best VIP cruise in Saronic islands.
Book today the only VIP three-island one-day cruise from Athens worth doing