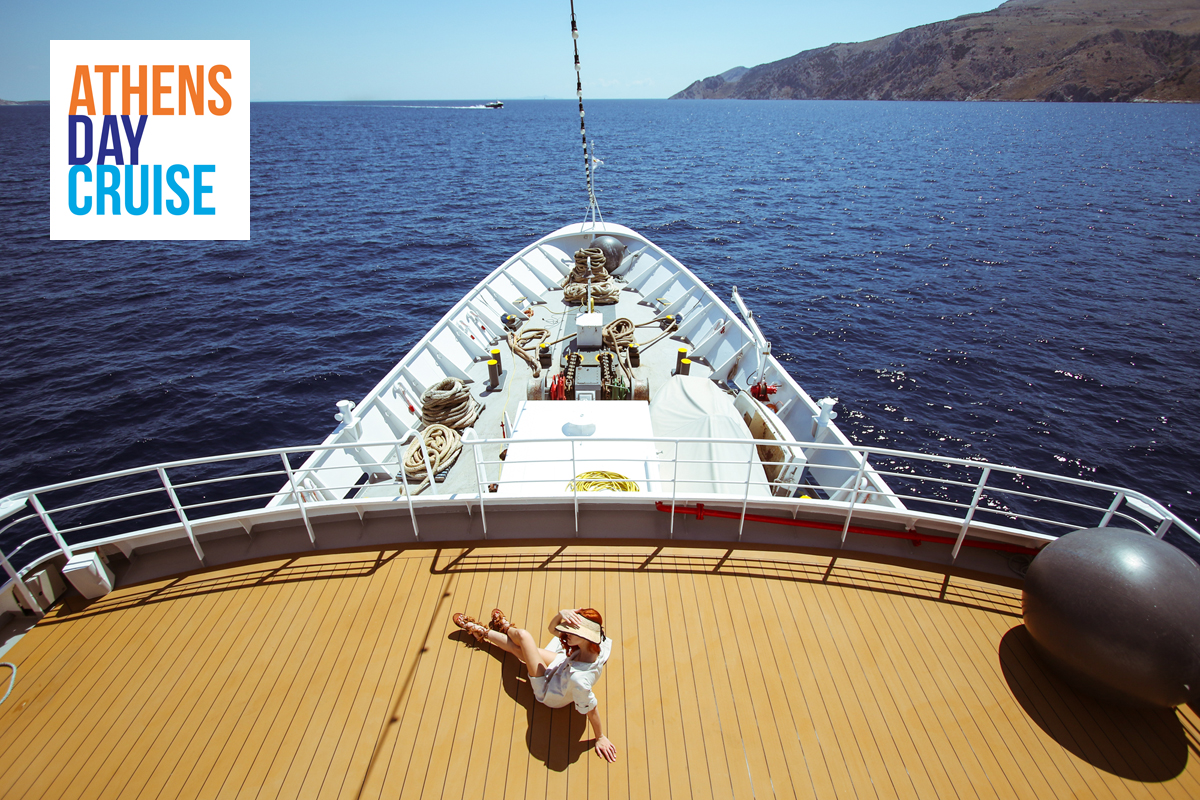 Hopping Saronic islands in a three-island one-day cruise from Athens is one of the most fun activities that tourists enjoy in Greece. Though many operators run island hopping day trips, some are better than others and one, in particular, has the only VIP three-island one-day cruise worth doing.
In this article, we will tell how to get the best holiday experience in Athens.
Athens in the capital of Modern Greece and one of the most exciting and promising destinations in Europe. The city is filled with numerous historical sites and experiences. Besides history and culture, you can seek more experiences with a visit to the nearby Saronic islands. A visit in the Saronic islands can be one of the most relaxing and interesting adventures, and Athens Day Cruise offer you a unique opportunity to discover three Saronic islands in one day.
Especially, if you are a lazy history buff, you will love these islands with the abundance of historical sites and facts combined with VIP catering and touring services. Make an ordinary one-day cruise extraordinary, with VIP upgrading!
Aegina – a must destination in the Saronic Gulf
The Saronic Gulf is also called as the Gulf of Aegina, indicating the glory of the island. Aegina, like the rest of Greece, has a 2500-year-old history. Back in 7th century BC, the city-state was one of the first to issue its own coins. Eventually, as a monetary center Aegina developed into a trading center for ancient Greece. Nowadays, locals, Athenians and tourists visit the island as a relief from the hectic traffic of the capital. Aegina is also considered as the pistachio capital of the world, with many delicacies to taste.
The ruins of the Temples of Aphaia and Apollo are some of the most visited historical monuments on the island. With the Athens Day Cruise VIP tickets you will be able to do the Panoramic Aegina Tour with distinguished guides in Aphaia's Temple and the Cathedral of St. Nectarios.
Everyone loves Hydra
Imagine a coastline with tall, elegant stone mansions, no vehicular pollution, a scenic mountain in the backdrop, and you get Hydra. This island is most sought after because of its traditional laid-back experience. Hydra banned all forms of vehicles from the island a few years ago. If you want to get around, you can either walk or hop on a friendly donkey. If time permits, check out the picturesque Kaminia and Mandraki villages.
By acquiring an Athens Day Cruise VIP ticket, you can also experience the Hydra Walking Tour.
The magic of Poros
No three-island trip from Athens is complete without a visit to the magical Poros.  Love Bay is one of the most popular beaches on Poros. If you have finished your share of historical monuments, just take a lazy stroll through the town and enjoy its scenic beauty.
A relaxing journey between islands
From embarking our cruise vessels till disembarking back to Athens, you will get to experience "Unforgettable Hospitality" with the VIP amenities. Transferring from and to your hotel, welcome drinks, exclusive lunch buffet and mid-day finger food breaks are waiting for you. Relax in our VIP lounge bar or in your VIP executive cabin suite between island stops. Let the breeze of Saronic Gulf and our exclusive services to create the best one-day cruise of your holidays.