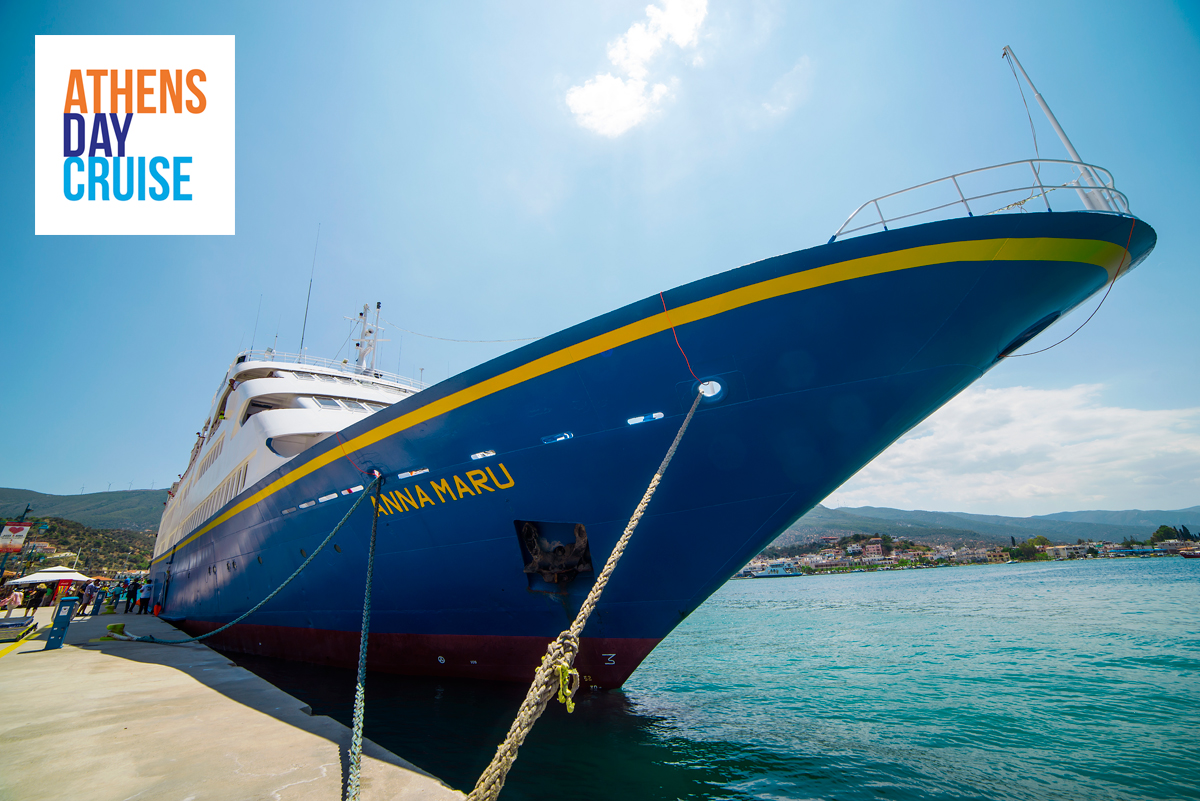 Athens One day cruise is one of the easiest ways to hop the Saronic Islands in Greece. Each of these islands represents history, lifestyle and culture of the ancient land.
As the capital of Greece, Athens is pretty much a modern city. But if you ride a few hours into the sea, you will get to discover the hidden charms of a laid-back Greek lifestyle on these islands. Since there is a lot to experience, we recommend you take Athens' One day cruise. It covers the top three Greek islands in a single day.
Enjoy the luxurious vessels of Athens Day Cruise
The ships are luxurious. Take advantage of the all-day bar and lounge on the Sun Deck while the ship makes its way across the Aegean Sea.  Learn Greek dancing from our professional instructors. Follow along, and you will be moving your body to traditional Greek music in no time.
Pick your favourite food with Athens Day Cruise menus
Cheer others or dance till you are hungry and enjoy the complimentary lunch. The buffet is filled with a variety of Greek and International specialities. If you are vegan or vegetarian, we have choices for you too.
Enjoy great islands experience with Athens Day Cruise itinerary
But don't fill yourself too much, because each island brings you an opportunity to taste the local delicacies. As you finish the three-island tour and head back to Athens, enjoy melodious Greek music from a live orchestra.
Bring back memories from tax-free store on Athens Day Cruise
If you love shopping, there is a tax-free store on the second deck, featuring several Greek and International brands. VIP passengers get extra discounts.
Some people may prefer a higher level of luxury during their one-day cruise. For such travellers, we recommend VIP-Package. The optional package entitles you to a luxurious VIP lounge, gourmet buffet lunch prepared by a celebrity chef, a choice of excursions and, you get two-way transfers from your hotel. It is an excellent value for money deal for those who prefer first class travel.