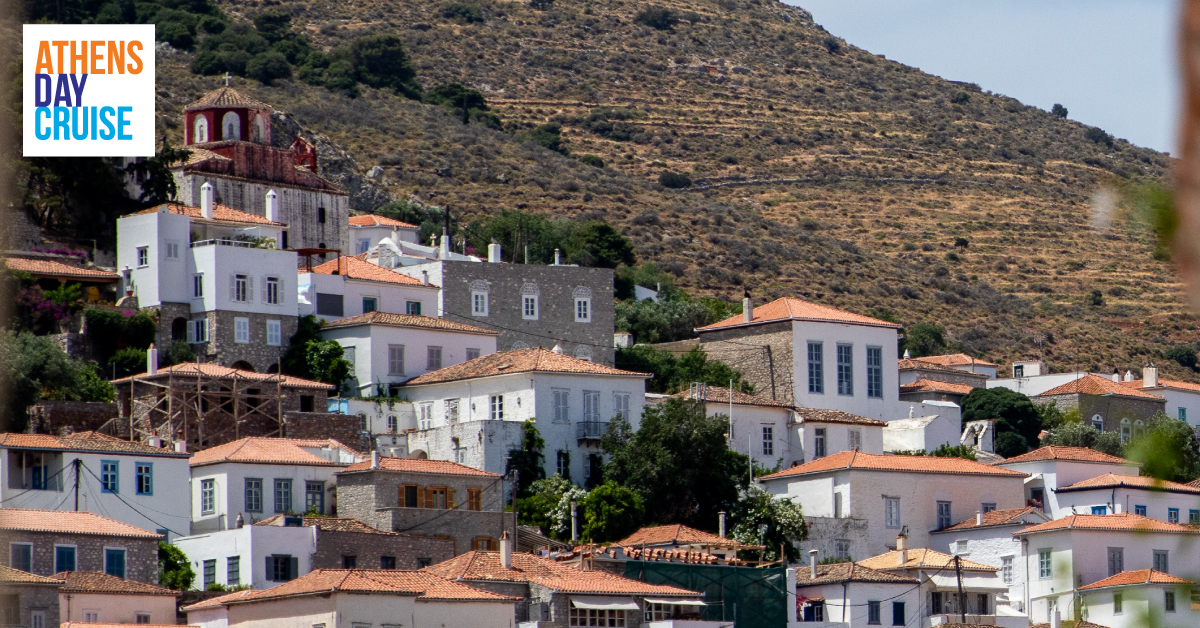 Aegina
You're done visiting the Athens attractions and are on your Athens one-day cruise to Hydra, Poros and Aegina. You'll be spoilt for choice in terms of historical exploration of this region of Greece.
In this instance, let's talk about Aegina, the once capital of Greece. Aegina offers much to see by way of historical sites and even a festival or two, accompanied by a spectacular Aegean backdrop.
Here's our pick of 5 of the most popular places to see and things to do on Aegina!
The Temple of Aphaia
A lot consider the temple of Aphaia as one of the most important archaeological sites in Greece. This extraordinary 5th century Doric temple is located 10km east away from Aegina town. Dedicated to the goddess Athena, the well-preserved ruins of this once impressive temple sit on a hill overlooking the sensational Aegean Sea. With 25 original Doric columns still standing, the temple remains a must-see for history lovers.
The Hill of Kolona
This infamous historical site on Aegina is home to a single Doric column of the ancient Temple of Apollo. Located north of Aegina town, this column was once part of the temple's rear section (opisthodomos). Various excavations of the site have uncovered the remains of 11 other settlements, evidencing ongoing development over thousands of years.
Monastery of St. Nektarios
Founded between 1904-1910 by Bishop Nektarios, the monastery is located about 6km from Aegina's town centre. Bishop Nektarios was a popular priest and teacher who reportedly performed several healing miracles, even after his death, and was officially declared a Saint in 1961. The monastery is still regarded as one of the most important religious structures on the island. Many international travelers, as well as locals, seek out the tomb to pay their respects. Some do so in the hope of being healed of illness.
The Aegina Fistiki Festival
Aegina is world renowned for having some of the best tasting pistachios globally so if you're on the island during the month of September, then the Aegina Fistiki Festival is well worth attending. This 4-day event held in honour of the much-loved pistachio is filled with a variety of activities such as music, theatre, art and dance for you to enjoy! You can also indulge in some of the decadent pistachio treats on offer!
Aegina International Music Festival
If you happen to visit Aegina in August, you may get to experience the incredible music festival. It is held on the island annually and it lasts more than two weeks. This summer festival offers an eclectic mix of bands, choirs, and artists of jazz and classical music, including new talent and renowned musicians. Worth going to if you can!
Although not an exhaustive list, these are definitely a great way to get to experience at least some of what Aegina has to offer!