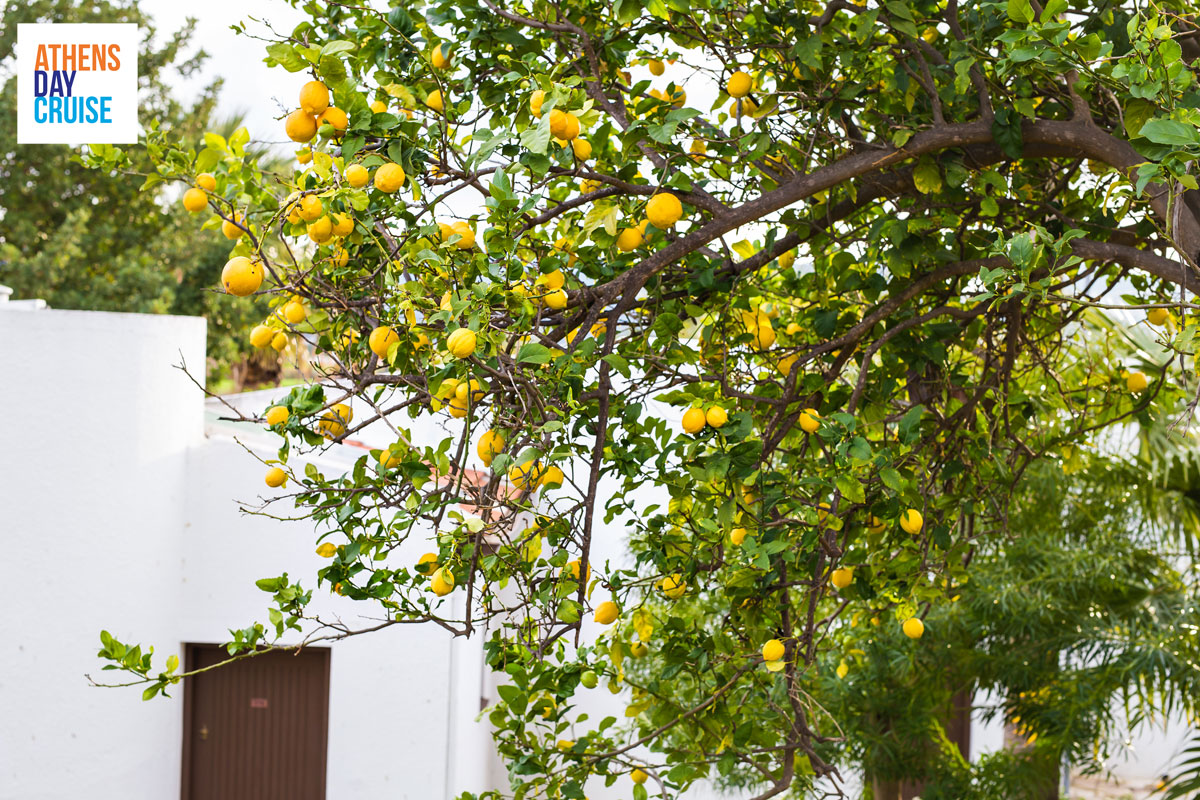 With cold January already here, our appetite for a local taste of Poros demands its famous lemon sweet spoons.
One of the three island destination of Athens Day Cruise one-day cruise, is the small island of Poros. Although, some may think that Poros is an underrated island considering the rest of Saronic islands, we know better!
Today we pay Poros a tribute to its beauty and some of its exquisite local products, its lemon sweet spoons.
The origin of the lemon sweet spoons
Poros has a vital connection with lemon trees and its fruit. The reason for that is a great lemon forest, Lemonodasos as Greeks use to call it. This lemon forest is exquisite not only for its products, bt also for the opportunities for great walks within its paths. The lemon forest is consisted by 600 individual properties, separated in gardens. To walk through Lemonodasos will take you about 1 hour. What is more, among the lemon trees, you can also find olive trees, pomegranate trees and cypress trees, creating a beautiful colored canvas.
Lemonodasos used to have 10000 lemon trees, producing about 8 mil. lemons per year, in 1828. Later people of Poros tried to expand its production, adding more trees. Although the lemon forest used to be productive and profitable until 1970, today half of the 25000 lemon trees are abandoned.
Great products from great lemons
Despite its limited production, Lemonodasos still produces great lemons. From these fruit, Poros residents have decided to invest in confectionery. So they started making jams, limoncello, biscuits, condensed lemonades and mixed pastries with lemon and pistachios from Aegina.
But the best confectionery product is by far the lemon sweet spoons. Created by the best, small and aromatic lemons of Lemonodasos, you can taste a this dessert and smell the freshness of the whole lemon forest.