Cruise Details and

Life on board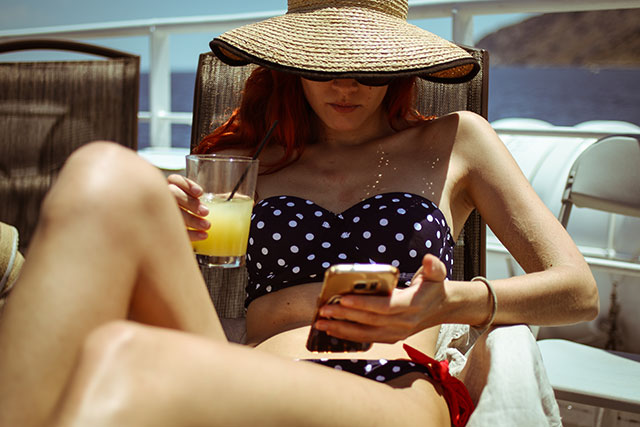 Decks On board our 3-deck cruise liner, you will have plenty of room to soak up the sun on our outdoor decks. Our indoor, sunlit lounge, is ideal for enjoying breakfast, coffee, drinks and later cocktails in a sociable atmosphere. On the 2nd deck, you'll also find our Tax Free luxury goods store for excellent shopping. Our 3rd level, the Sun Deck with all day bar offers a spectacular sea view and plenty of entertainment.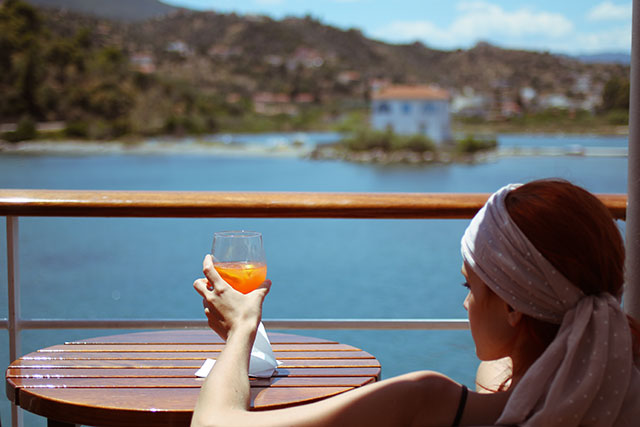 Breakfast (optional) Start your cruise with a delicious breakfast from our well-balanced menu including authentic Greek yogurt, honey, homemade marmalades, freshly-squeezed juice, fruits and many other delicacies. You can order breakfast just the way you like it served at a comfortable table in our indoor lounge. You will also enjoy a selection of fine coffees, as well as a variety of tea.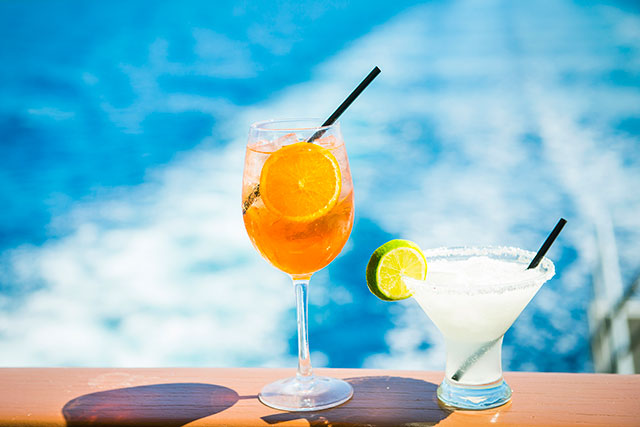 Lounging Anywhere you choose to lounge on our outdoor decks, the legendary blue water and gentle sea breeze create a mood of total relaxation. This is the perfect setting to enjoy coffee or a drink and socialize under the warmth of the Greek sun. Our Sun Deck on the 3rd level is the ideal spot to enjoy an impressive panoramic sea view.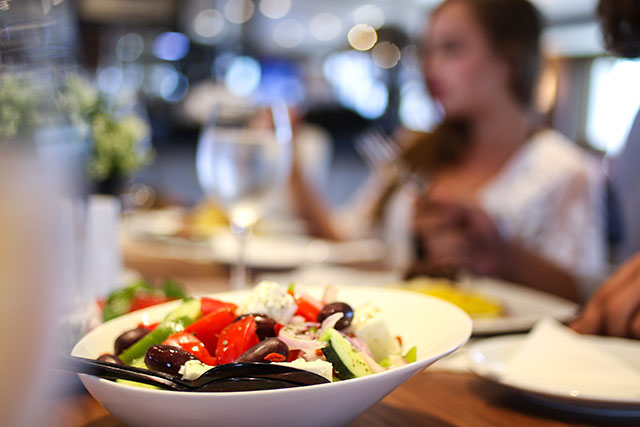 Lunch Our complimentary lunch buffet tempts your senses with a wide choice of Greek and Mediterranean specialties to please the eye and palate. An array of cold dishes and fantastic, fresh salads opens your appetite for a delicious selection of authentic Greek specialties. You'll also have the chance to discover fine Greek wines and delectable desserts.
Tax Free Shopping On the 2nd deck, you'll find our Tax Free store with luxury goods and prestigious international brands, including exquisite jewellry, accessories and bags. On one of our ships, you will also find a boutique selection of local Greek products, including pistachio nuts from Aegina, fresh herbs, honey, a variety of Greek tea, extra virgin olive oil and the other features clothing and accessories.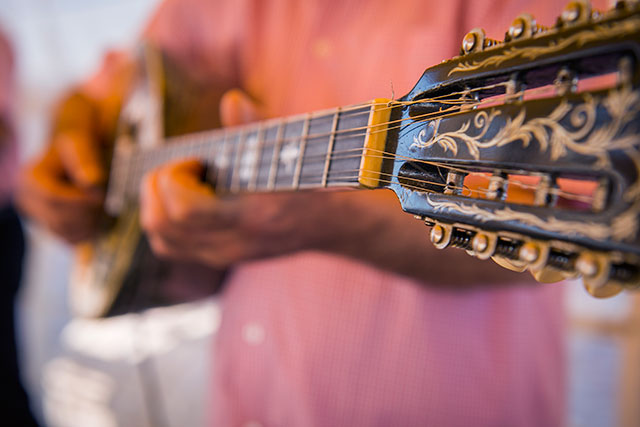 Live Orchestra & Dance Our live orchestra spotlights traditional Greek music with the 'bouzouki', as well as international favourites with a live saxophone for easy listening, as well as a dance beat. You'll have the chance to learn Greek dance and join our professional dancers for an afternoon of fun. The Greek Folk Dance Show with dancers in local costumes from all over Greece is an inspirational experience to enjoy as your cruise ship enters the harbor at sunset.
Destinations
Discover

Our Excursions/Tours