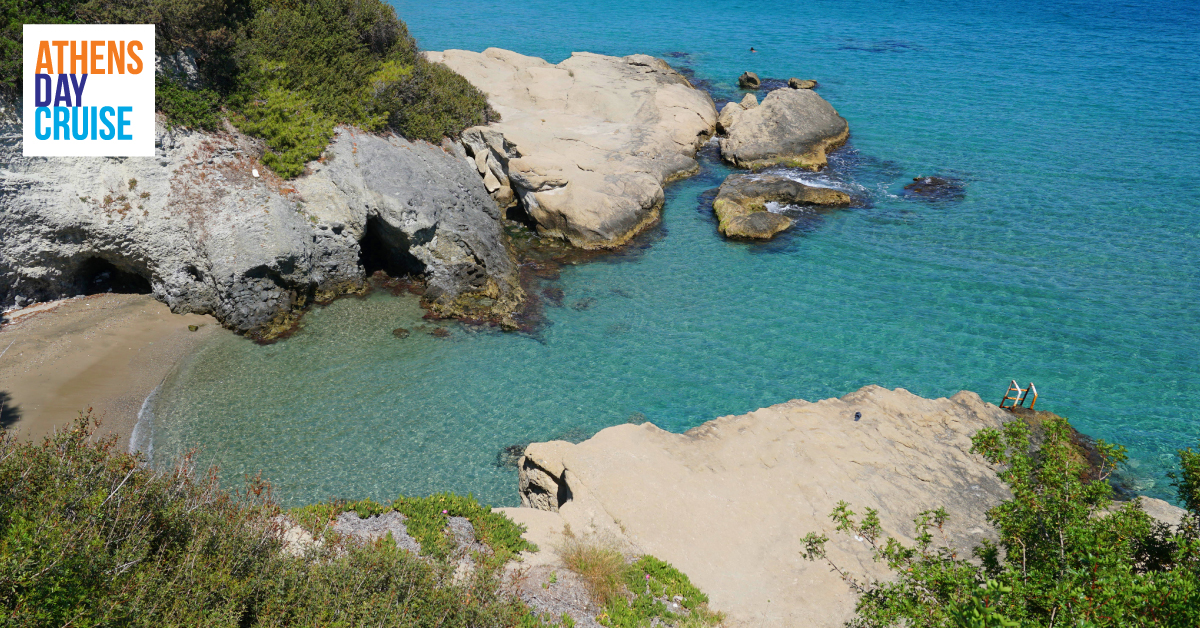 Aegina
Aegina, is one of the most beautiful islands of Saronic Gulf. It has several popular beaches lining its coastline, some that are relatively secluded, others that cater to the influx of tourists visiting the island. Below are those 5 of Aegina's top beaches that we consider to be among the most beautiful:
Marathonas Beach
Located in a traditional fishing village, Marathonas is one of the most famous Aegina top beaches. The beach is a quiet sandy beach that attracts many visitors, not least because of its picturesque beauty. It is well equipped with beach beds and sun umbrellas for hire, so definitely an option if you're looking to relax in a spectacular setting. For those seeking something more active, there are a range of water sports available such as diving and snorkelling. Grabbing a bite to eat is also made easy by the many restaurants located here. Indulge in some traditional Greek cuisine, particularly the freshly made sea food at one of the local tavernas.
Perdika Beach
Secondly, Perdika is another beach of Aegina top beaches. It is situated in the fishing village of Perdika, this beach is intimately small, with a tranquil ambience, making it perfect for couples. The gorgeous views of the Peloponnese and Moni island enhance what is an already beautiful setting. The beach has rocky as well as sandy areas, with crystal clear water, making for a refreshing swim.
Souvala Beach
Located close to the village of Souvala, this is probably one of the loveliest beaches in the area. Renowned for its hot and cold springs, this sandy and pebbled beach is definitely one to visit.
Agia Marina Beach
If you're looking for a family friendly beach that offers a bunch of water sports for the more adventurous to partake in, then Agia Marina Beach is where you should go. This sandy beach with beautifully clear waters is popular with tourists, particularly since it is located in front of one of the main tourist resorts in the area. Water sports include canoeing and parasailing, amongst others.
Kavouropetra
If you're looking for something remote, with a wild beauty, then this is the beach you want to get to. Not one to get many visitors, you'll get to enjoy the solitude, whilst taking in the magnificent sea view. It can be found near the village of Kypseli which is popular for its exquisite churches, as well as the pistachio trees that grow there.
Don't forget to pack a sunhat, sun cream and some water as you explore Aegina's beaches.