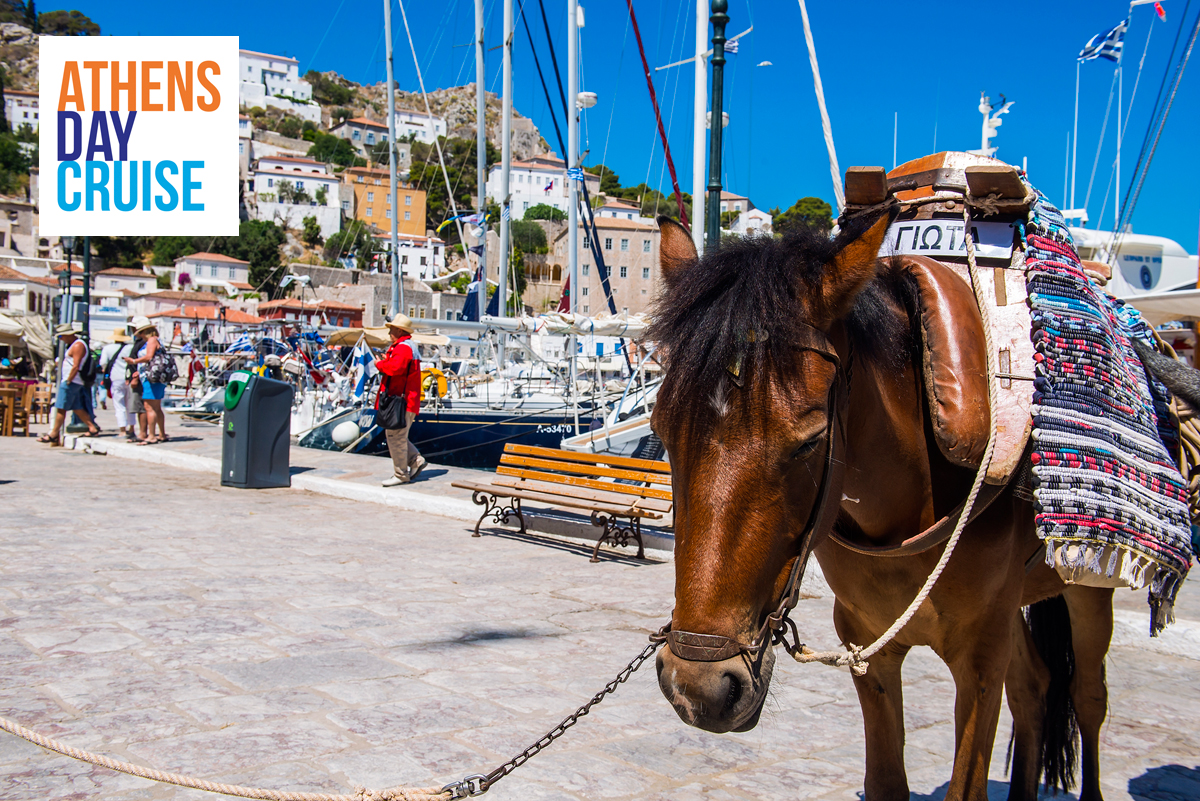 Staying in the capital allows you to explore the famed Saronic islands with ease and experience them by yourself.
Greece is one of the most exciting countries in Europe. It is filled with history, culture and breathtaking views. A trip to Europe will always be incomplete without a few days in Athens.

Despite its 2500-year-old history, today Athens is a modern city. If you want to explore the traditional and modern Greek way of life, it is best to include a few islands during your visit in Athens.
The beauties of the Argo-saronic Gulf
Greece has approximately 6000 islands in total. Among these, the Saronic islands hold a special place because of their beautiful beaches, historical sites, unique way of life and proximity to the mainland and especially Athens.
Saronic Gulf, or Gulf of Aegina as it is also known, belongs to the peripheral unit of Attica islands and includes most of the famous Argosaronic islands.The next time you visit Greece, make sure you visit the Saronic sisters. If you don't want to visit all the seven islands, at least try visiting the most popular ones.
There are seven most famous and prestigious Saronic islands, with a few smaller and more alternative to follow. Each one of them offers a mixture of history, culture, nightlife and nature sites that is difficult to avoid.
Saronic islands for History Lovers
If you love historical places, the Museum of Historical Archives and the Bastions at Hydra is a must visit. In the museum there are exhibits that demonstrate the dominance of Hydra during the first decades of Greek State and its participation in liberation activities.
When travelling through Poros, check out the Monastery of Zoodohos Pigi. But if you want to experience both ancient and new history, head over to Aegina. The Temples of Athena Aphaia (Afea) and Apollo are on this popular island. You can also check out the Monastery of Agios Nektarios.
Visit all history places in one day with our one day cruise experience
Experience traditional Greek life
Some tourists may prefer enjoying an up close and personal experience of Greek life. You can enjoy traditional Greek lifestyle on Hydra. Stroll down the beautiful roads of Hydra, leaving behind the urban noises, since Hydra is a vehicle-free island. Or you can ride a donkey!
While visiting Aegina, the most traditional delicacy you can taste is anything with pistachio and pistachio flavor. We recommend a taste of Pistachio crème and crepes.
Many of the villages on the outskirts of Aegina and Poros also follow a laid-back lifestyle. In fact, almost everywhere in Greece, 2 PM to 5 PM is the siesta time, so be ready to follow the same schedule.
Saronic islands for nature and beach lovers
The Saronic islands are blessed with several beautiful beaches. Some of them are well organized and have many café-restaurants, water sports and other activities. For those who prefer isolation, there are also a few beaches which are secluded and peaceful.
Agia Paraskevi on Spetses is an example of an organized beach. If you are adventurous, you can also try the naturist beach of Halikiada in Agkistri.
If you are still doubting if the Saronic islands are worth a visit, Athens Day Cruise offers a one-day cruise experience in Aegina – Poros – Hydra!
Book your trip today!