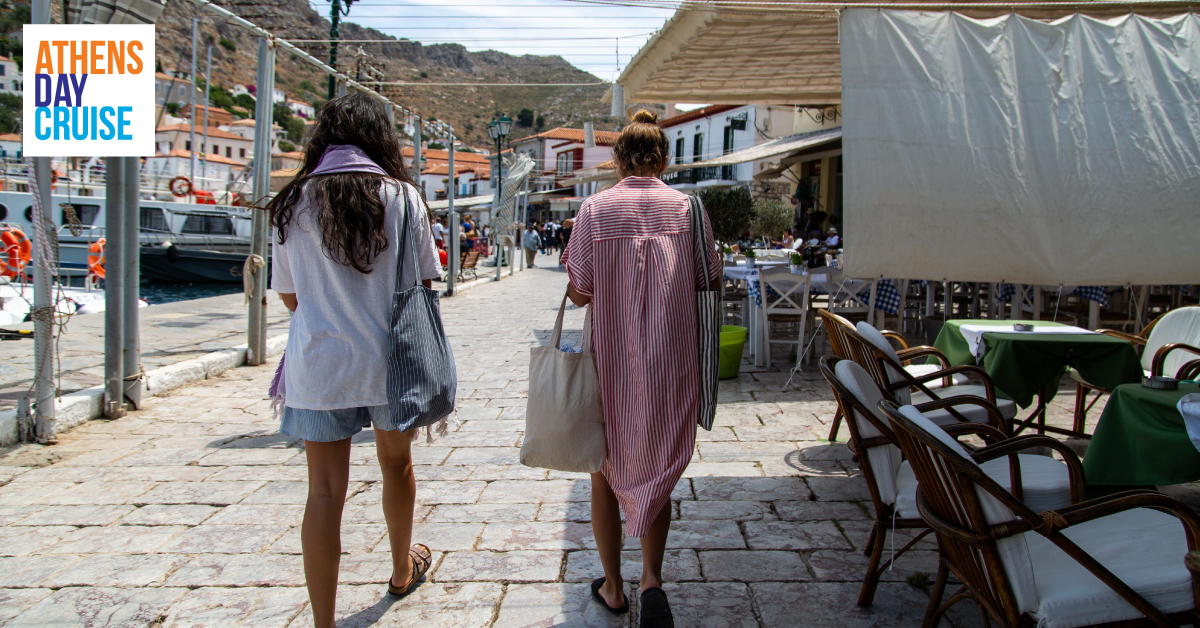 Destinations
An Athens one day cruise is a great way to see some of the Greek islands, particularly once you're done seeing all of Athens' attractions. One of the nearby islands is Hydra – a fascinating place with a lot to see and many things to do so we've come up with 5 activities that help you discover much of what this island has to offer!
Soak in the architecture
Hydra is one of those places that you can get lost in and not want to find your way out. Its exquisite architectural charm draws you in – the cobbled lanes and alleyways, the beautiful three and four storeyed stone manors, and the brightly coloured shutters, windows and doorways. Take the time to explore this captivating hillside town, it's well worth exploring.
Take in a museum or two
Hydra has a fascinating history, much of which is evidenced in the collections housed by several museums on the island. For instance, Hydra's Ecclesiastical Museum found in the Church of Assumption situated at the port contains several Byzantine icons, jewellery, manuscripts, and other historical relics. The Historical Archives Museum is located in a beautifully renovated stone mansion and keeps many religious, educational and cultural archives from the early 1700s to 1865.
Go on a walking tour
Go on a walking excursion organised by Athens Day Cruise during which you will visit a number of the island's historical landmarks such as the National Merchant Marine Academy established in the 18th century, the statue of Admiral Miaoulis located at the entrance of Hydra's harbour, famed for his role leading Hydra in the fight against the Ottoman Empire at the start of the Greek War of Independence, a traditional patisserie founded in 1930 and which is famous for its delicious macaroons, and the family run Rafalia's Pharmacy which opened its doors in 1890, and is today still regarded as one of the most beautiful pharmacies across the globe.
Visit some beaches
You can't visit Hydra and not explore at least some of its beaches. About 2km west of Hydra town is Vlychos Beach, a lovely pebbled beach that's perfect to go to if quiet is what you're after. Near Vlychos village is the charming Kaminia Beach which is popular among families with children. The gorgeous Agios Nikolaos beach, a sheltered sandy beach located in a cove, is within walking distance, as is Spilia, not so much a beach but rather a rocky area with rocks from which people can jump into the dazzling water below.
Try the local cuisine
Hydra has a great selection of tavernas serving up traditional Greek dishes that you must try at least once!  From gorgeous fresh fish grilled to perfection, to decadent appetizers like tzatziki, stuffed peppers or vegetables wrapped in airy, crispy puff pastry, to other plates like moussaka, fried calamari, and so much more.
While this list doesn't contain everything one can do on beautiful Hydra, it should make it easier to decide what to see if your stay on the island is a relatively short one.