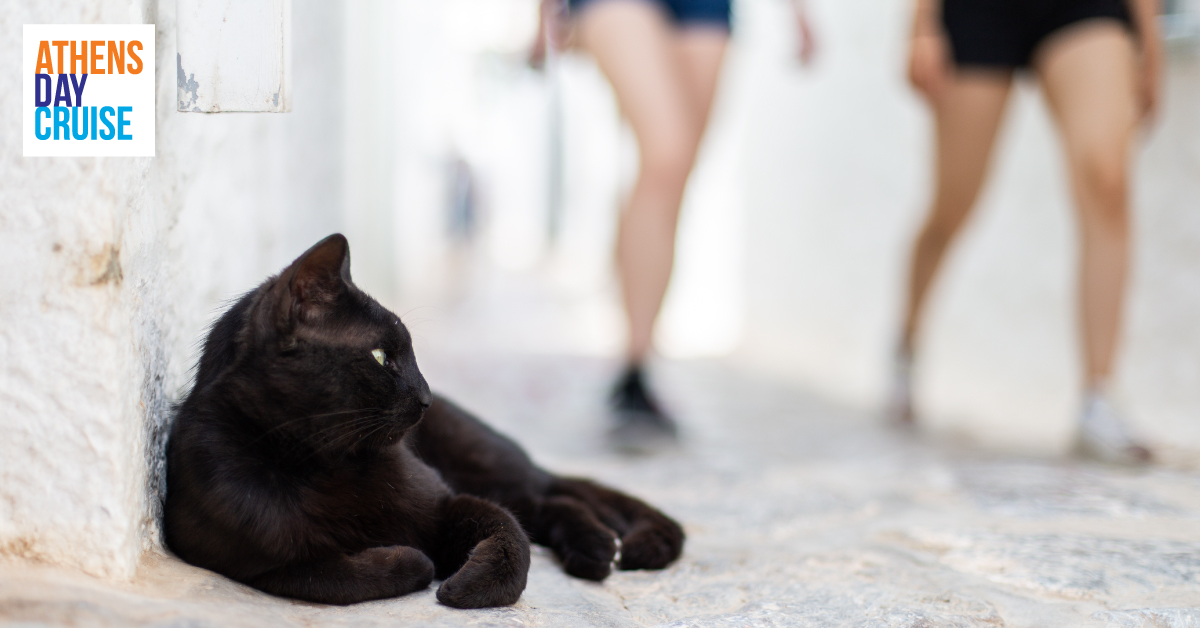 Hydra
With no cars on the island, Hydra makes for a great destination to explore by walking. Athens Day Cruise offers you an astonishing opportunity of a walking tour through Hydra.
The Hydra Walking Tour by Athens Day Cruise is worth to get experience. Within a relatively short space of time, you'll get to visit several historical sites, and learn more about this beautiful, internationally adored Greek island.
Hydra Walking Tour starts with Modern History
The tour commences at the National Merchant Marine Academy. Founded in the 18th century, the National Merchant Marine Academy is Greece's first naval academy. This is where Italian and Portuguese instructors taught at prior to the Greek revolution. Today, the Academy is renowned as a prestigious naval education centre. You will also see the statue of Admiral Miaoulis, at the entrance of Hydra's harbour. The admiral is a popular historical figure, infamous for his role leading Hydra in the fight against Ottoman Empire as the Greek War of Independence began in 1821.
Take a break of your Hydra Walking Tour
Collecting the history bits and pieces, the tour continues with a possible donkey ride, the island's main mode of transport. A visit to a traditional patisserie follows the donkey ride, that opened its doors in 1930. Here, you will get to indulge in its decadently famous macaroons. Once you've had your fill of this delicious treat, you will get the chance to learn more about the local history of island. A stop at Hydra's local flag where you will learn more about its historical symbolism and its motto on it in Dorian, an ancient Spartan dialect.
Pop and local culture meet in the Hydra Walking Tour
As your walk continues, you will be taken to the square where scenes from the James Bond movie …. were filmed, as well the town square which has been dedicated to the Greek Prime Ministers originating from Hydra.
You will then proceed to one of Europe's oldest pharmacies, the 'Rafalia', in a renovated 19th century neoclassical building. After "Rafalia" you will visit the Monastery of the Assumption of Mary, as well as the Ecclesiastical Museum and the cannons of the island. From the cannons of the island you will get a view to the small island where the oldest shipwreck in the world (2,200 BC).
The tour lasts about 45 minutes and you can combine it with other tours in a combo-tour package. You can either purchase the tour on board, as it is not included in the ticket price, or contact us to help you choose the best package.