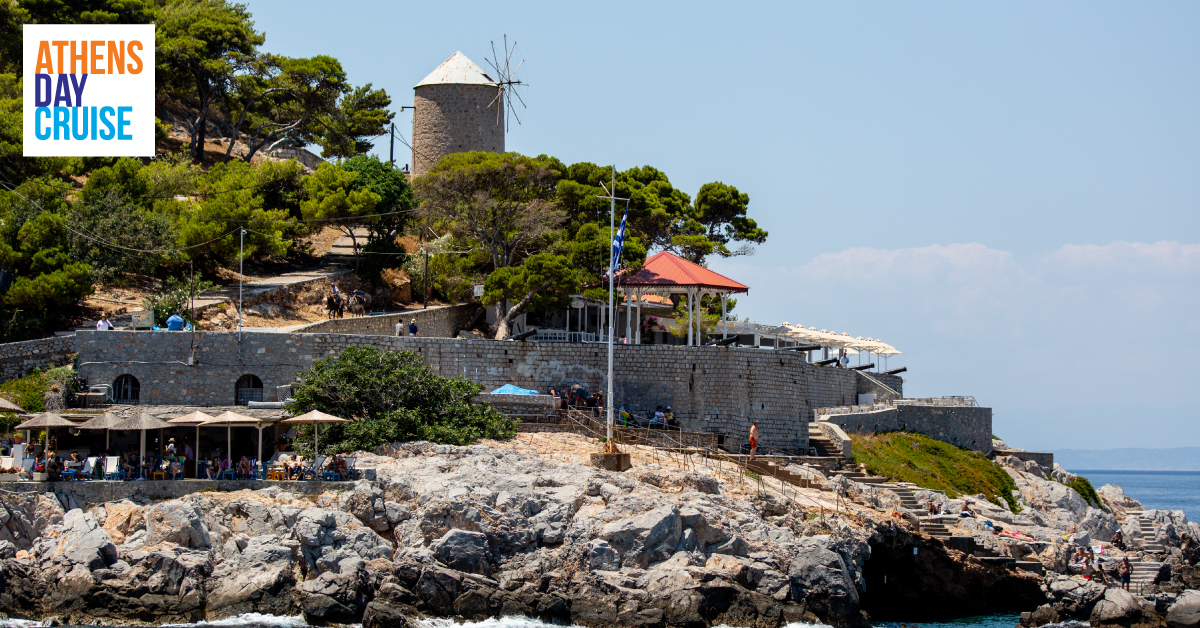 Culture
If you find yourself in the island of Poros, make sure to arrange a tour in the Archaeological Museum of Poros.

There is a lot to do when you're holidaying in Athens, not least of all taking an Athens one day cruise to three of the most beautiful Greek islands in the region, namely Hydra, Poros and Aegina. Day trips from Athens to the islands are a perfectly quick way of discovering more of Greece, especially if you're an avid history buff with very little time on your hands to explore.
24 hours on Poros
Poros is culturally rich and has many places to visit if you're a history lover. From its infamous Clock Tower, the Temple of Poseidon, the Holy Monastery of Zoodochos Pigi, the Russian Naval Base (declared a historical monument in 1989), and more, there is much to explore and learn.
The Archaeological Museum of Poros
A very interesting must-see on the island is also the Archaeological Museum of Poros. Built in the late 1960s, the museum can be found in Korizi Square, in a restored property that was once the residence of Alexandros Koryzis, Greece's Prime Minister in 1941.
Many of the exhibits housed at the Museum are there thanks to the tireless work of Christos Fourniades, an archaeological enthusiast who spent many years collecting ancient relics from the region that went on to become the foundation of Museum's numerous collections.
A wide range of historical finds
The Archaeological Museum of Poros consists of two floors, with exhibitions on both. Many items on display date from the Mycenaean period to Roman times. There are artefacts from all over the Trizina region and some from excavations in Hermione. There are also important displays from the areas Kalavreia and Methana, such as a large anaglyph with a dog representation, various ancient inscriptions with one dating back to 600 BC, a variety of statues including a statuette of Asklipios from Kalavreia, and several tomb steles, among others.
The Museum's collection also includes Hellenistic figurines from Methana's Agios Konstatinos, as well as other pieces such as bronze vessels, pottery and more from Hermione. You will find relics from several excavations at the sanctuary of Aphrodite Akraia; from excavations at the nearby Temple of Poseidon which was reportedly built in honour of Theseus, Poseidon's son, after killing the Minotaur of Crete; and from excavations in Argolida Peloponnese. There are also pieces of old-Christian origin from the wider Trizina area which are considered an important part of the Museum's collection.
So if you happen to be in Poros for even an hour or two, the Museum is definitely worth a visit!
Enjoy!