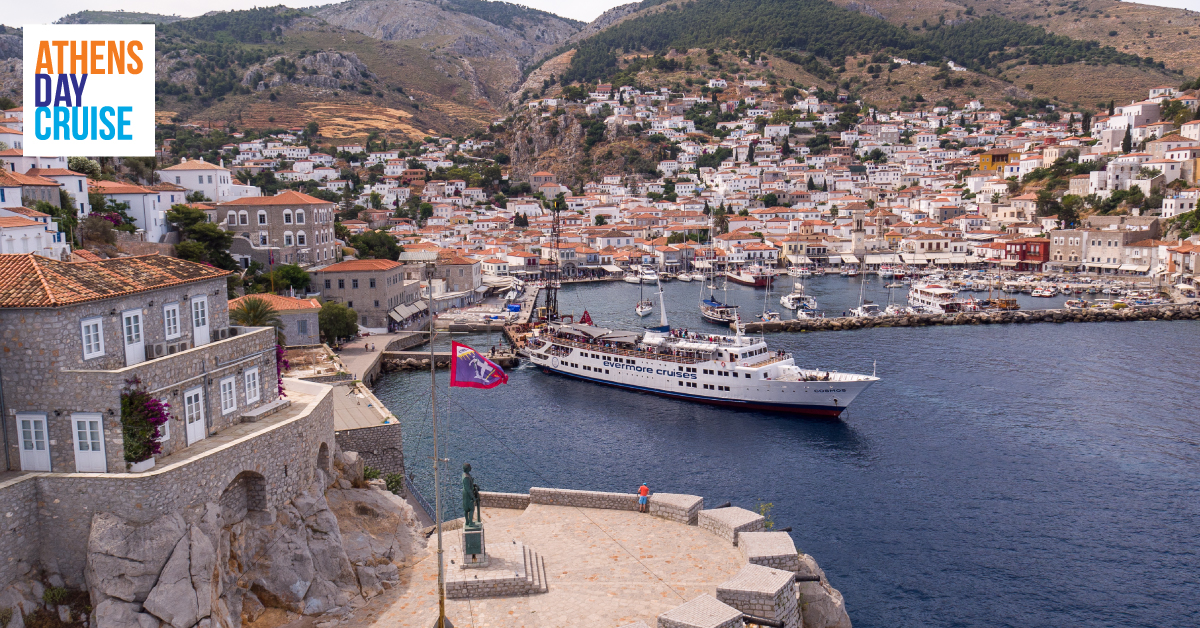 Aegina
So, you're on your one-day Athens Day Cruise tour and want to enjoy as much as you can of this island-hopping experience. Start off with Aegina by going on a Athens Day Cruise of this picturesque island.
A swimming excursion
Aegina has a selection of beaches to enjoy and what better way to experience some of the best than with an organised beach tour by Athens Day Cruise.
Aboard a speedboat, you'll be taken on a quick ride across the beautiful Aegean waters. On the surroundings you can see the nearby islands of Agistri or Moni. Depending on the weather, you will get to enjoy a swim in one of the most beautiful areas in the region.
Both Agistri and Moni possess an exquisite natural landscape overlooking the sea. Both islands allow you to truly immerse yourself in the spectacular beauty that characterises the area. And you may even get to spot some wildlife in the distance as you're taking your swim.
Only a 12 minutes ride to Agistri and just 7 minutes to Moni, will get you to make the most of your time on this picturesque Athens Day Cruise excursion. Lasting about 1 and half hours, take advantage of the opportunity to relax on a beach bed, on the sandy white beach.
An inland adventure in Aegina on your Athens Day Cruise tour
If a beach outing isn't what you're after, then how about a panoramic tour of Aegina. One that will be sure to leave you with some lasting holiday memories.
About 1 hour and 15 minutes in duration, this carefully thought out tour will enable you to experience the inland beauty and tranquillity of the island.
A car will drive you around Aegina, taking in the sites such as the islands infamous pistachio groves which produce some of the best pistachios in the world. Moreover you will be able to chack religious landmarks such as the Nektarios monastery, and also Paleohora, the island's medieval capital city where only ruins remain today.
After the sightseeing, you will try some of the island's gastronomy at a traditional taverna. Indulge in some delicious local flavours and savour the taste of delicious Greek food.
It's worthwhile noting that any Athens Day Cruise tour can be combined with other tours to form a combo-style package. While tickets can be purchased on board, you are also able to contact us directly prior to purchase to discuss the different tour options available.
So pick your tour and have fun!!