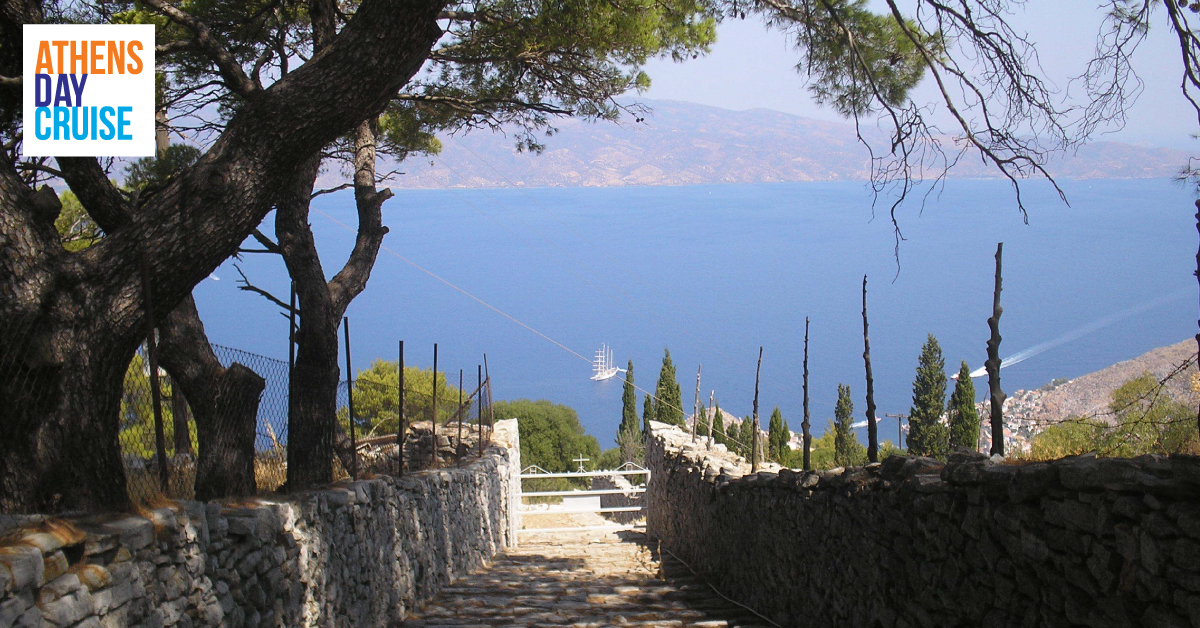 Culture
If you're planning to take a break from exploring Athens' attractions, a day trip spent island-hopping is a great way to see something more of the region. An Athens day cruise for instance will enable you to discover beautiful Greek islands like Hydra, Poros, Aegina, among others. Especially don't miss Prophitis Ilias Monastery in Hydra.
Visiting Hydra
Hydra has a distinctive charm that has drawn travellers from across the globe. The island is so popular that since 1950s a mix of world-famous artists, musicians and poets have passed through. Think Sophia Loren, Leonard Cohen, and many more.
An illustrious history
Hydra also has a rich cultural past, making it an incredible place to sightsee. There are a variety of museums to visit. The ruins of some 300 or so churches to explore, 6 monasteries to see, and many more interesting landmarks. Above all, all of them tell a story of the island's history.
Prophitis Ilias Monastery – the only male monastery on the island
Among the many monasteries dotting the island, Prophitis Ilias Monastery is probably one of the most popular. Located at on the mountain slopes of Mount Eros, approximately 500m above sea level, the Monastery offers breath-taking views of Hydra and the Peloponnese coast.
The history of the Monastery
Prophitis Ilias Monastery was built in 1813 by thirteen monks from Mount Athos. It sits on the site of an abandoned chapel since the late 1700's. The Monastery is probably most well-known for the role it played during the Greek War of Independence in 1821. It is where Theodoros Kolokotronis, a renowned war hero, was imprisoned for 4 months during the fight against the Ottoman Empire, due to a clash he had with Georgios Kountouriotis, an executive officer on Hydra.
Getting to the Monastery and what you will see
For the avid hikers, getting to the Monastery takes about two hours if starting off from Hydra's port. If walking isn't your thing, a donkey ride can be arranged. The Monastery consists of a main church and a courtyard surrounded by lovely building and stables. The grounds of the Monastery are looked after by several monks.
When open, visitors to the church can view the beautiful paintings, frescoes and other religions relics on display. The Monastery also has a refreshing water fountain for visitors to quench their thirst, and a selection of souvenirs to purchase for those wanting to get a little something to remember the trip by. The Monastery also maintains a rich library with a variety of manuscripts, which was established by the abbot Ierotheos Kostopoulos in 1870.
If you're planning on walking to Prophitis Ilias Monastery, don't forget to protect yourself from the sun with some sun cream and sun hat. Also make sure to take a break, as and when needed during the walk, and have water on you in case you get thirsty.