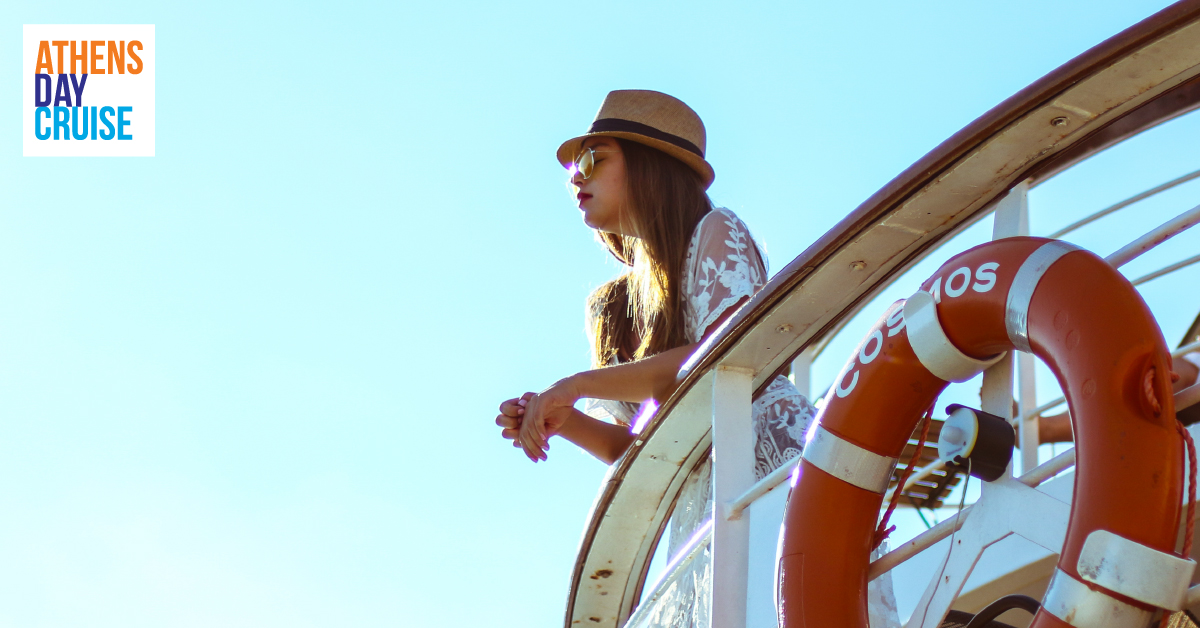 Cruise
Travelling solo can sometimes feel a little bit isolating. If you're on a one day Athens Day Cruise however, you'll be sure to make new friends in no time! Here's our guide on how to bring the social back into solo travelling as you're island hopping the Saronic Gulf islands of Hydra, Poros and Aegina.
1. Dine with others
Once you've boarded Athens Day Cruise's Platytera ton Ouranon, our spacious 3-deck cruise ship with all the amenities, you will be served a delicious traditional breakfast on-deck, comprising a variety of local tasty foods. This is the perfect opportunity for you to not sit alone! Join a table, meet other guests, and get some conversation going. Who knows what wonderful people you'll get to meet!
2. Join onboard activities
Departing from Athens, the one-day Athens Day Cruise offers a great selection of fun activities for you to enjoy including live traditional Greek music, Greek dancing, salon treatments, tax-free shopping, and other entertainment options. Sign up for those activities you know you'll like and meet other like-minded people. It's easier making conversation with people who share similar interests with you so partake in the fun!
3. Mingle with guests
As you hop between the islands, you'll definitely get the chance to enjoy some relaxing downtime. Join other passengers for a cocktail on deck, start a conversation and together experience the unique beauty of the Aegean Sea as you sail from island to island. Above all, there couldn't be a more spectacular setting for creating unforgettable memories or finding unexpected friendships.
4. Take a guided group tour
Travelling through the Saronic Gulf is a journey that offers you a glimpse into some of Greece's incredible history, culture, gastronomy, and traditional island living. Hydra, Poros and Aegina provide lovers of ancient Greece with a multitude of ancient sites, historical monuments and architectural charisma to see and visit over the course of one day.
So why not join other guests on Athens Day Cruise' special interest group tours of Hydra and Aegina, which are led by multilingual guides. With limited time on each island, the guides will make sure that you get to discover as much as possible. Touring with a group also makes it easier to meet other people and strike up conversation. Who knows what brilliant friends you might make!
5. Don't forget to smile
Meeting new people for the first time can sometimes feel a little nerve-wracking, and it's okay if you're shy. Just be friendly and be yourself. If you're approachable, others will naturally be inclined to want to chat. And just think of all the potential new friends you'll be making with people from all over of the world! Sounds pretty amazing!
A Athens Day Cruise is a wonderful way to meet a wide variety of travellers from across the globe, people – like you – looking to experience as much of Greece as possible! Many a great friendship has been struck on holiday so make the most of your time on-board and who knows who you'll get to meet!