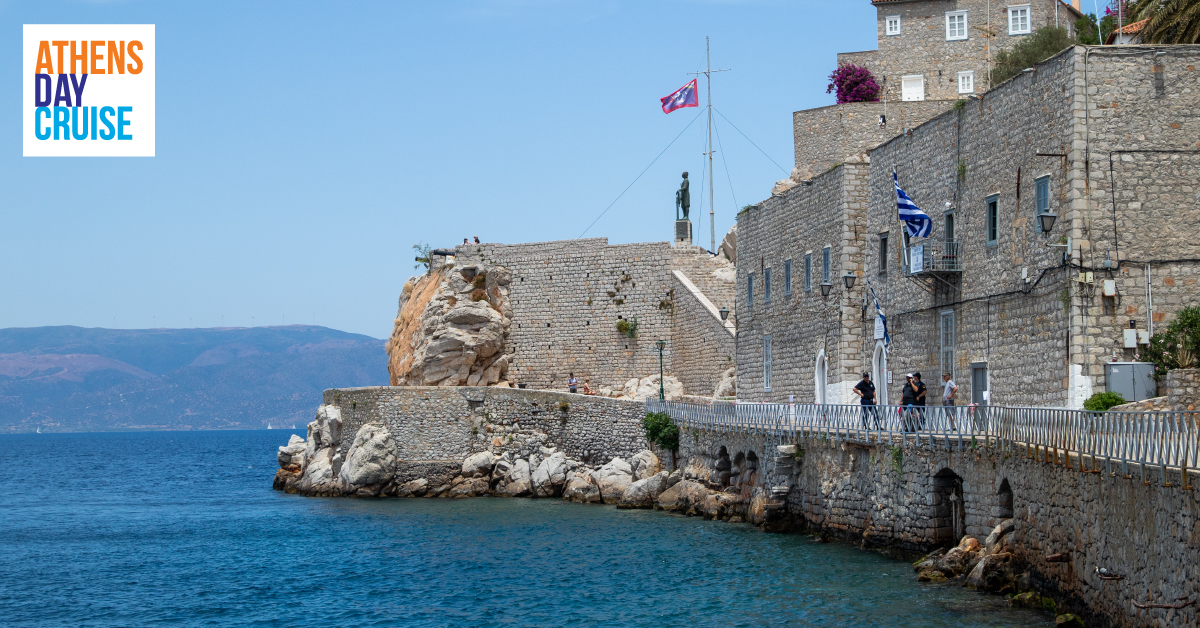 Culture
The rich history of the Saronic Gulf is evident in the number of ancient sites and historical landmarks dotting its islands, make it a captivating region to explore. Here are our top 5 historical sites in the Saronic Gulf that you should visit as you sail through this beautiful area of Greece!
Aegina
Temple of Aphaia
The Temple of Aphaia is a remarkable archaeological site dedicated to the goddess Athena. Built in 450BC, these iconic ruins still have 25 original Doric columns standing today. That makes it well worth a visit. Aegina is located on a hill approximately 10km east from Aegina town. This ancient landmark is still regarded as one of Greece's most significant historical sites.
Monastery of St. Nektarios
St. Nektarios Monastery was founded in the early 20th century by renowned priest and teacher, Bishop Nektarios. Officially recognised as a Saint in 1961,  the Bishop performed a number of healing miracles during his lifetime, and even after his death. This Monastery is located near Aegina's town centre. It is a very important religious building, with visitors from all over the world coming to pay their respects. On the other hand, others visit the Monastery with hope on healing some sickness.
Poros
The Temple of Poseidon
This impressive 6th century temple was once a key meeting spot. Religious and civic matters of several ancient Greek cities were addressed.  Today, very little remains of this Kalaureian epicenter, with a selection of statues exhibited at the Poros Archaeological Museum.
Monastery of Zoodohos Pigi
This holy monastery was founded in the early 18th century by Athenian Archbishop, Iakovos the Second. He reportedly experienced a life-saving miracle in the area where the building was eventually constructed. Therefore, the monastery of Poros once served as a refuge for a number of men who fought in the 1821 Greek Liberation War, and it was where the first Ecclesiastical School was opened in 1830.
Hydra
Kimisis Tis Theotokou Cathedral
The 17th century Kimisis Tis Theotokou Cathedral (or Monastery of the Assumption of the Virgin Mary) is in the middle of Hydra's harbour. An earthquake destroyed the original building in 1774. However, Venetian architects reconstructed it. There is an Ecclesiastical museum in the monastery complex housing a selection of jewellery, icons, manuscripts, and other ancient relics.
This is by no means an exhaustive list of places to visit, with a number of other incredible sites to discover and enjoy. If you'd like to experience more of what the islands have to offer, join one of Athens Day Cruise' special interest group tours. Multilingual guides will take you to see places that you may not have even imagined. This way you enriche your one day cruise even further.