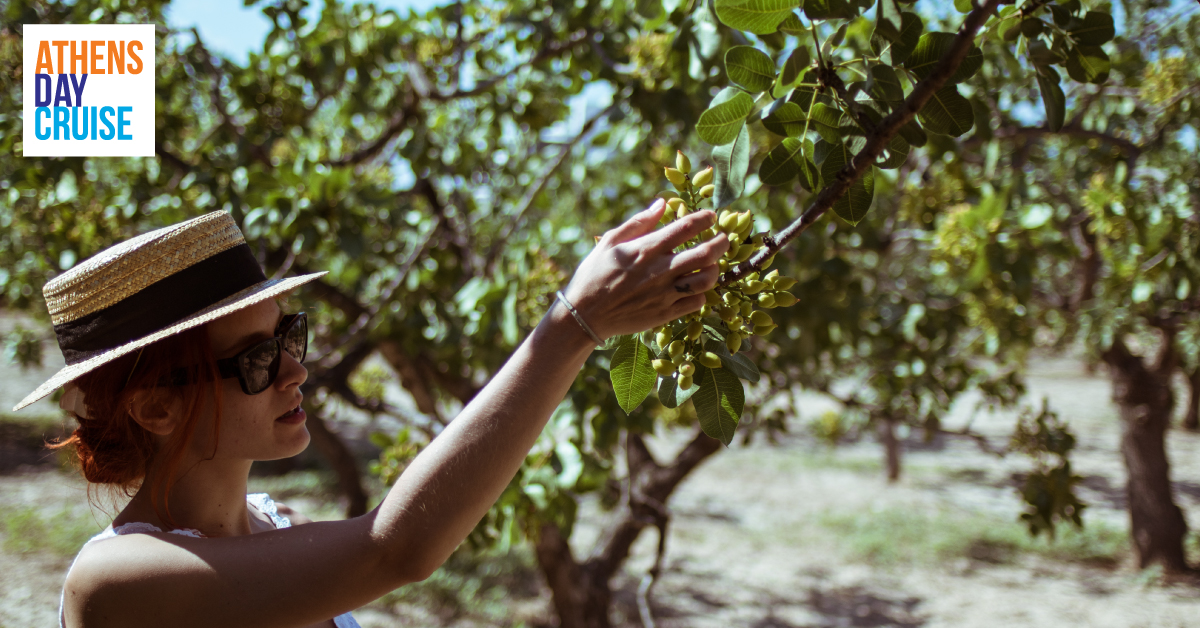 Destinations
Poros is definitely a bucket-list destination when you're island-hopping in Greece! And the best part is that the entire island experience begins as soon as you step aboard Athens Day Cruise' 3 deck cruise ship! Today we share with you the The 5 best things to do in Poros.
What better way to enjoy your journey across the Saronic Gulf than on a cruise that offers much by way of relaxation, fun entertainment, traditional music, delicious local gastronomy and of course a sensational ambience that only the alluring Aegean Sea can deliver. So what happens when you dock in Poros? With about an hour on the island, you need to do as much as you can to discover its beauty and charm. Here are our 5 suggestions.
Take a walk through Poros town
Poros is a beautifully forested island. Its architecture is just astonishing with neoclassical buildings and whitewashed houses lining its narrow streets. Take a stroll and get lost in the peaceful ambiance of Greek island living.
Visit the beaches
Poros has some great beaches, easily accessible, if not by boat then by taxi or bus. Visit Love Bay, renowned for its sense of romance and beautiful nature. Cross the bridge connecting Kalavria and Sphairia and have a swim at the lovely Kanali beach. Take in some awesome architecture and gorgeous scenery at Russian Bay, which has also been declared a historical monument.
Discover a fascinating history
Visit the Hatzopoulos Municipal Library which is located in a neoclassical building in Poros town. In the Library you will discover an extensive selection of shells, focusing on their link to palaeontological era. Explore the Archaeological Museum of Poros which exhibits artefacts from the Mycenaean civilization up to the time of the Romans.
Take in a couple of churches
Dedicated to the Virgin Mary, this small white and blue Chapel of Panagitsa is located above Askeli beach. This beautiful building fits perfectly in the surrounding panoramic views of the island. Besides the Chapel of Panagitsa, visit the Monastery of Zoodochos Pigi as well. This place of sanctuary is an integral part of the fabric that makes up the Poros' history, and its legacy continues to captivate travellers today.
Indulge in some local cuisine
Indulging in some authentic Greek food is an absolute must on Poros. From delicious fresh fish and grilled meat, to vegetable casseroles and spicy meatballs, there's something for even the most discerning palate to enjoy. You also shouldn't miss the traditional Poros almond sweets, a decadence that deserves to be tried even just once.