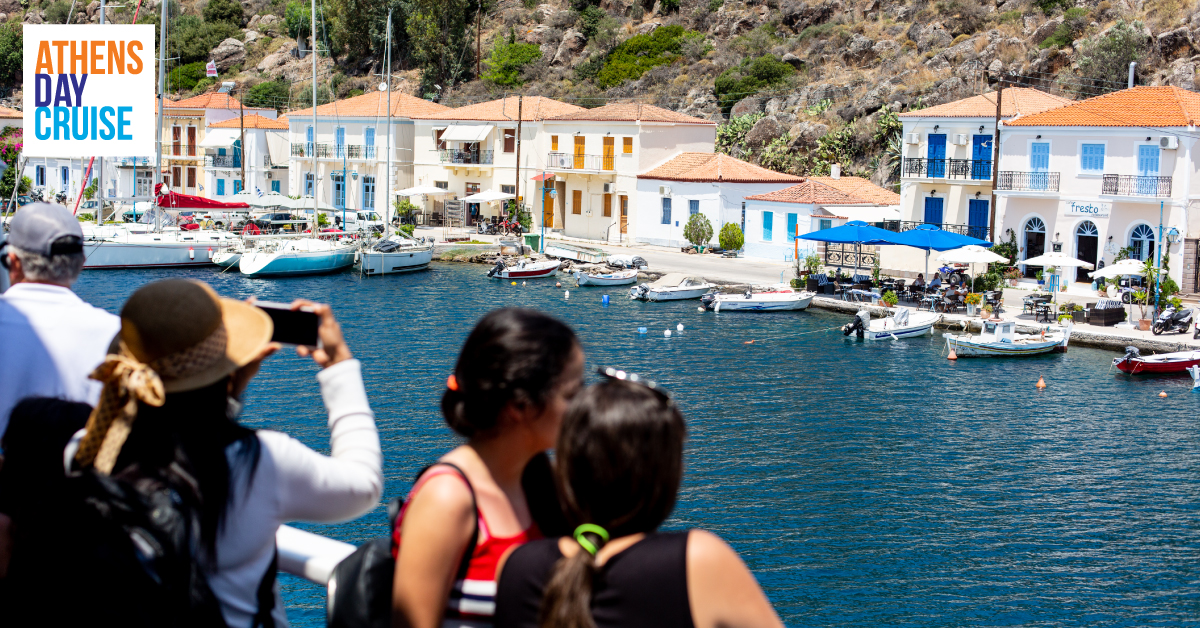 Cruise
There are many things to do in Athens, especially in terms of historical exploration. It is after all one of the oldest cities in the world and Athens' attractions, particularly the archaeological landmarks, evidence the city's very illustrious 2,500-year history. Besides roaming around ruins, you can also visit the top 3 Greek islands near Athens!
However, a holiday in Athens is more than just a city adventure. Just consider how close it is to the gorgeous Saronic Gulf islands, each of which is distinctively unique in terms of beauty, history, architecture and culture. And none more so than the popular islands of Hydra, Poros and Aegina.
One of the best ways to experience these three islands is by embarking on an Athens one-day cruise. You'll get to spend a few hours exploring each Saronic. You will learn a little bit more about authentic Greek island life, and discover parts of this breath-taking region that only a cruise can offer.
Hydra
Let's begin with beautiful Hydra, one of the few islands in Greece where cars are not allowed and getting to and from anywhere is a matter of a scooter or donkey ride.  This low-key Greek island gem is renowned for its charming architecture, cobbled lanes and vintage backdrop. It's also been the stomping ground for famous international and Greek artists, writers, singers and poets since the 1950s. These include the likes of Sophia Loren and Leonard Cohen. Greek artists and writers include George Seferis, Nicos Hantzikyriakos-Ghikas, Panagiotis Tetsis, Nicolaos Engonopoulos, and many others. Hydra remains popular among many of today's European artists. Most of them have even moved to the island to pursue their art.
Aegina
Aegina is as popular for its archaeological landmarks. It is also known for its selection of beautiful golden beaches and is a weekend favorite for many visiting Athenians. What you may not know however is that the island is also world-renowned for it's delicious pistachio nuts which have been growing on the island since 1896. In fact, Aegina's pistachios were even declared a PDO (Protected Designation Origin) product by the EU in 1996. This is a testament to their local authenticity and traditional methods used to produce them.
Poros
Picturesque Poros offers an eclectic mix of historical ruins, interesting museums, lovely beaches, delicious traditional Greek cuisine and beautiful citrus forest. Comprised of two connected pieces of land, the beautifully forested Kalavria and the busy town of Sfairia, Poros has something to offer everyone.
It's clear that an Athens vacation can be something more than just city exploration.  Combine it with an island-hopping cruise, if only for just a day, and enjoy an unforgettable experience!