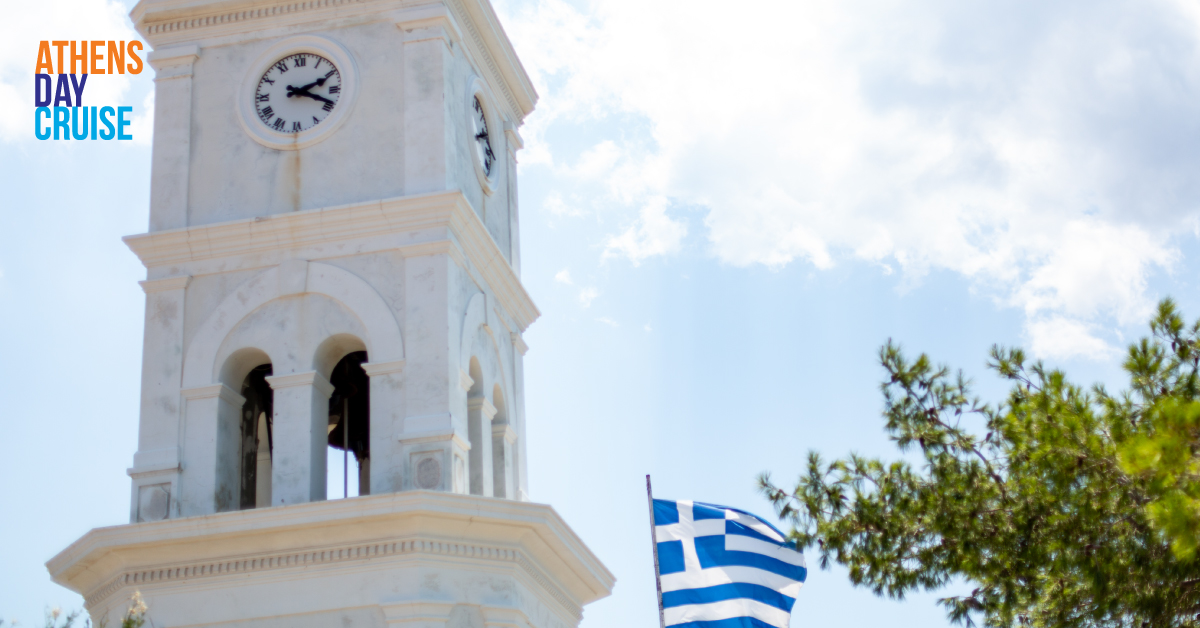 Destinations
A day trip from Athens to the nearby Greek islands is a great way to experience Greek island life and learn more about Greece's history. Poros is one such island, with much to see and explore. The island has a colourful historical past which is evidenced in the number of historical sites one can visit.
It's also a remarkably beautiful destination comprised of two main parts. The largely forested Kalavria, and Sferia where Poros town is located.
With Athens Day Cruise, you will have one hour to explore this picturesque island. So we've put together a list of 4 of the most popular places to visit, giving you the opportunity to discover some of the history that abounds here.
The Monastery of Zoodohos Pigi
The monastery was reportedly founded in the early 18th century by the Athenian Archbishop, Iakovos the Second. It is said that he experienced a life-saving miracle in the area which served as the instigator to construct what eventually became the Monastery of Zoodohos Pigi. The Monastery has served as a refuge for soldiers who fought in the Greek Liberation War in 1821. Moreover, it is also where the first Ecclesiastical School was created in 1830.
Poros Clock Tower
As you enter Poros by boat, the first thing you will see is the island's iconic Clock Tower, built in in 1927. It is situated on the highest part of the island. A hike to this site is well worth the effort for the incredible view that it offers. In conclusion, you don't want to miss this Instagram worthy spot, with its panoramic sea views!
The beaches at Love Bay & Russian Bay
These two beaches pretty much go hand in hand, considering how close they are too each other. Love Bay is one of the most beautiful beaches on Poros. Consists of gorgeous pine trees and stunning nature surrounding it, enhancing what is an already stunning location.  Just 1km from Love Bay is the lovely Russian Bay, which has been declared an historical monument because of its rich history and unique architecture. The beach here is one of the most popular for its white sand, sparkling waters and tranquillity.
Archaeological Museum of Poros
This museum is certainly one for the history buffs. It houses an extensive collection of historical finds, including, amongst others, Roman and Mycenaean artefacts, geometric amphoras from Troezena, and relics from several excavations at the sanctuary of Aphrodite Akraia, as well as the nearby Temple of Poseidon, said to have been built in honor of Poseidon's son, Theseus, after he apparently killed the Minotaur of Crete.
As you can tell, there is much to be discovered on Poros. So, book your Athens one day cruise with Athens Day Cruise and experience the island, along with Hydra and Aegina – and build unforgettable holiday memories!