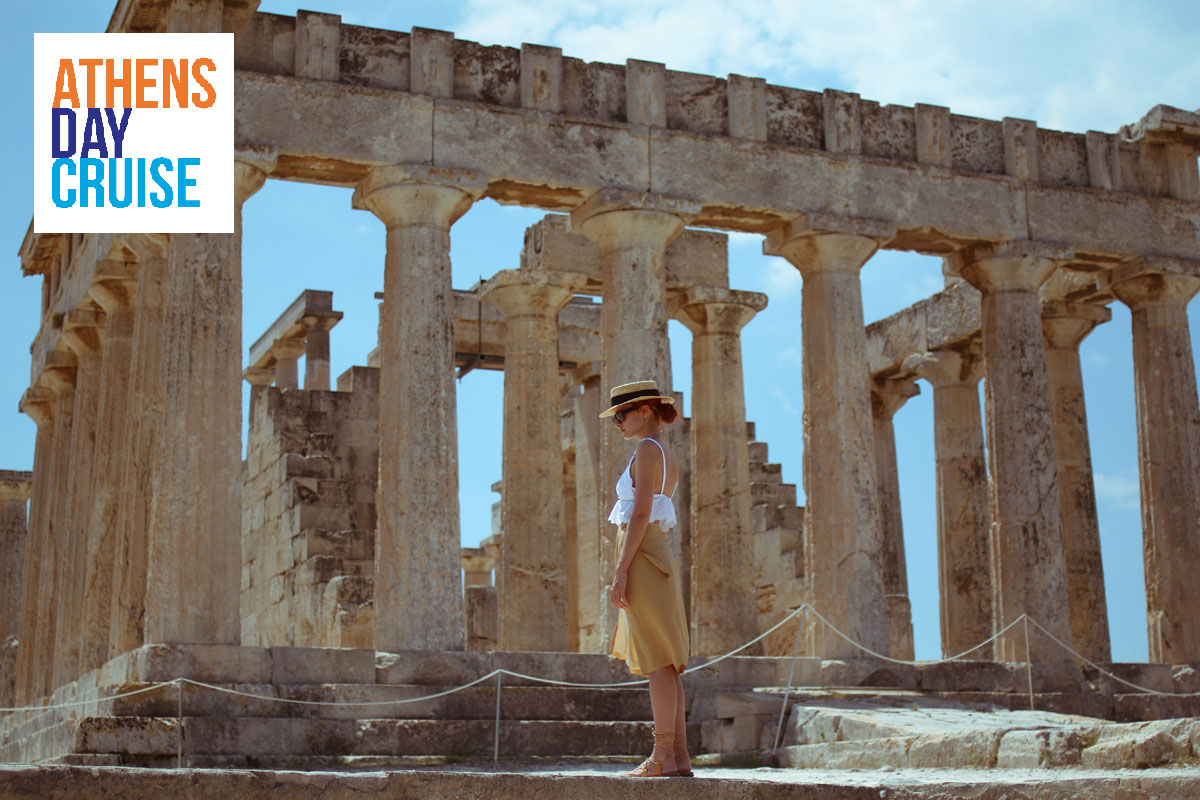 Aegina is a great island destination, just a breath away from crowded Athens. It combines years of culture and history, from ancient times to modern days. Luckily for you, Aegina also has great museums that wrap its amazing history. Choose your favorites and plan your next visit!
Archaeological museum of Afaia
Next to Afaia's Temple stands the respective archaeological museum. Entering the museum, there is a representation of the whole temple. In addition, visitors can see statues, tools and ceramics, since 500 BC when the temple was built. 
Even if history is not your thing, Afaia's temple and its museum are considered a must in Aegina. You can visit the temple's ruins and have a coffee break in the museum's cafe, with its great view!
Don't miss your chance visiting Afaia and book your guided classical tour with Athens Day Cruise exclusive excursions!
Aegina's archaeological museum
If you want to get the whole picture on Aegina's archaeological background, Aegina's archaeological museum will be your favorite. Within its three exhibition rooms, visitors will learn about Aegina's history. From prehistoric ages to Roman times. Apart from Aegina's artifacts, you can also see artifacts from Cyclades and Crete. Above all, Aegina used to be a commercial centre in antiquity.
To visit the museum for the time being, you should transfer to the area of Kolona. Although, the museum will move back to its first residence, the Kapodistrian Orphanage, and will be renamed as the Timeless Museum of Aegina.
Historical & Folklore Museum
In the heart of Aegina's town, there is the historical & folklore museum. The museum is located in a beautiful neoclassical house, a perfect sample of old Aeginean architecture. 
Inside the museum, visitors will taste the everyday life of Aeginean residents back 1800s. Old furniture, books, paintings, decorations and traditional costumes perfectly represent the "urban Aeginean residence", 200 years ago.
Museum of Christos Capralos
Taking the coastal road and only 3km from Aegina's port, one can find the famous sculpture museum of Christos Capralos. Christos Capralos was one of the most famous sculptors of the 20th century, globally. What is more, the Greek painter, sculptor and engraver is one of the greatest representatives of modernism in Greece.
The museum hosts a significant amount of Capralos' works, from 1963 to 1993. Among them visitors will see various paintings, sculptures, engravings, ceramics and terracotta. 
Source: weloveaegina.com