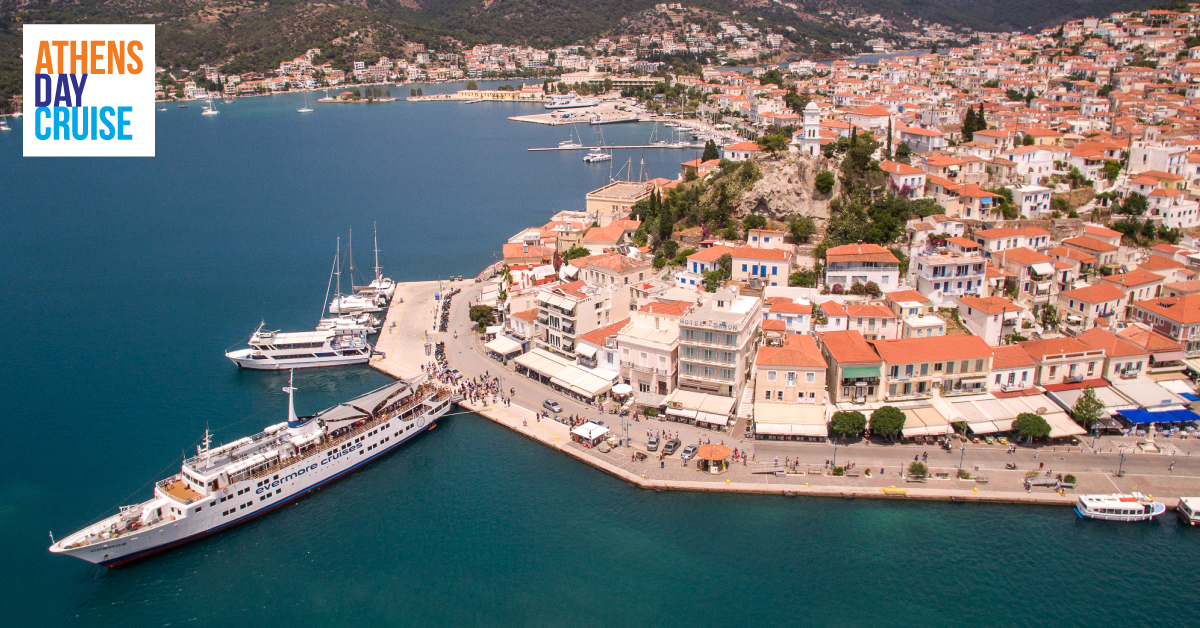 Culture
If you're holidaying in Athens, then a cruise to the nearby Saronic Gulf islands is an absolute must.
Just an hour's ride by boat, Poros is definitely one of the islands to visit. Incredibly popular as a weekend escape for Athenians, it offers much by way of scenic beauty, great beaches, vibrant architecture and rich history. This Saronic gem is comprised of two smaller islands, the lively picturesque town of Sfairia and the beautifully forested and lush Kalavria, which are connected by a small bridge. Together they are known as Poros.
There are a number of interesting sights to visit while in Poros, each one a fragment of the story that makes up the island's illustrious past. Take your pick of any the following and make your one hour in Poros a cultural exploration:
The Clock Tower
One of the most famous landmarks that comes into view as you enter Poros' harbour. Walk the quaint cobblestone streets of Poros town to the hill where the Clock Tower can be found, and enjoy a breath-taking view of the island. Built in 1927, this striking feature is definitely worth the climb.
Hatzopoulos Municipal Library
Located near the foot of the Clock Tower, the library houses a permanent exhibition of shells collected
during a series of dives undertaken by George and Helga Kanellakis in the Troezenia area, including
Poros' coast. The shells have been examined and presented in a way that evidences their connection to
prehistoric times, such as the Paleontology era.
The Temple of Poseidon
Once an imposing 6th century temple, and Kalaureian epicenter where the religious and civic matters of many ancient Greek cities were dealt with. Today, very little remains of the original Doric structure, with some statues instead housed at the Poros Archaeological Museum. A walk to the site does however evoke a sense of wonder of a bygone era.
Archaeological Museum of Poros
The museum is located in the middle of Poros town. It houses a collection of Greek sculptures and relics including pieces from the Temple of Poseidon, exhibits from areas such as Ermioni and Methana, and Roman figurines and pottery. You'll also be able to see a variety of other archaeological finds dating back thousands of years, from the Mycenean Civilization for instance.
Monastery of Zoodohos Pigi
This holy Monastery is said to have been founded by Iakovos the Second, an Athenian Archbishop, in 1720, after he reportedly experienced a life-saving miracle in the area where the structure was finally built. Only 4km from Poros town, the monastery has been a sanctuary for many of the men who fought in the Greek Liberation War in 1821. The first Ecclesiastical School was also established within its walls in 1830.
Citronne Gallery
For a contemporary twist, visit this renowned local art gallery featuring the works of artist from around Greece. It's a vibrant space located in an 18th century building, operating through the summer. A definite go-to for art enthusiasts.