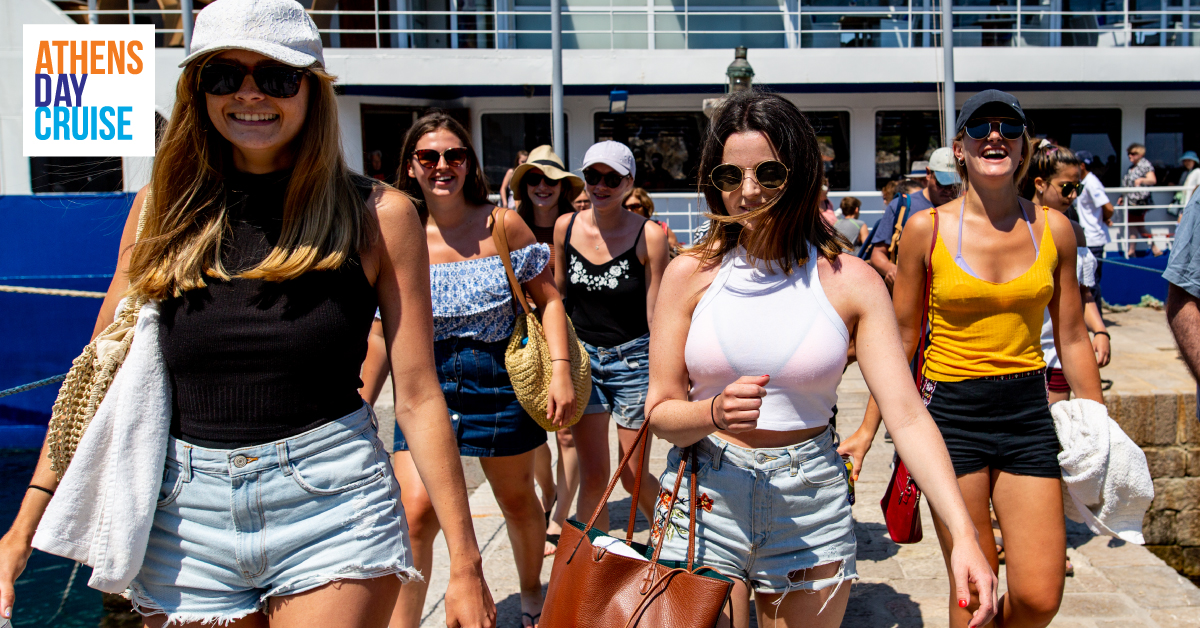 Cruise
Holidaying in Athens is an extraordinary experience. Thousands of years of eclectic history blend effortlessly with the contemporary edginess and urban bustle making the city a top holidays destination. Even holidaying Athens on short money, you can experience a mini trip on the Saronic Gulf on a budget.
But visiting Athens only isn't enough, particularly when hopping to one or all of the nearby Saronic islands on a budget is so easy, and doesn't have to break the bank either.
Island hopping doesn't have to be an expensive undertaking. Especially with destinations like Hydra, Poros and Aegina that offer  gorgeous architecture, exquisite scenery and a wealth of historical landmarks. All it takes is simply a pair of good walking shoes to enjoy.
So what should you take into consideration when visiting these Saronic Gulf islands on a budget? 
It's all about comfortable shoes
Walking is a great inexpensive way to discover a place. For somewhere like Hydra, where cars aren't even permitted, walking is pretty much your only option. Only exception of a water taxi ride here and there. Arriving at the gorgeous port of Hydra, you'll quickly find out that you can check the majority of sightseeing on foot. Walk the town's winding cobblestone streets and admire 18th century stone villas. The unspoiled architecture, several museums and a selection of churches will amaze you. If you're a hiking enthusiast, there are a number of trails to follow as you leave Hydra town. Take the coastal route to the fishing village of Kamini, or hike up to the highest point of the island, to Profitis Ilias Monastery, both definite must-sees for breath-taking scenery.
Eat local
Eating out doesn't have to be expensive, just follow the locals. Find out where they eat and indulge in authentic cuisine. In Aegina, you will find a variety of foods to try, from gorgeous fresh fish and shellfish, to mouth-watering meat dishes and locally grown vegetables. During your staying in Aegina, you also have to try the local pistachios. Aegina's pistachios are considered some of the best in the world. You can also taste the nuts in a variety of gorgeous desserts, including the local pasteli made from honey and pistachios – little nuggets of must-have delicacy!
Get to the beach
Island-hopping in Greece can't miss swimming in idyllic beaches. In Poros, this means enjoying the crystal clear waters of Love's Bay, the white sands of Megalo Neorio, the vibrant Askeli beach, or the Monastiri for snorkelling enthusiasts. Just grab a towel and enjoy the bliss of seaside relaxation! If you're really careful about your spending, there isn't much need for an umbrella or beach chair. Just remember our beach towel and sunscreen!