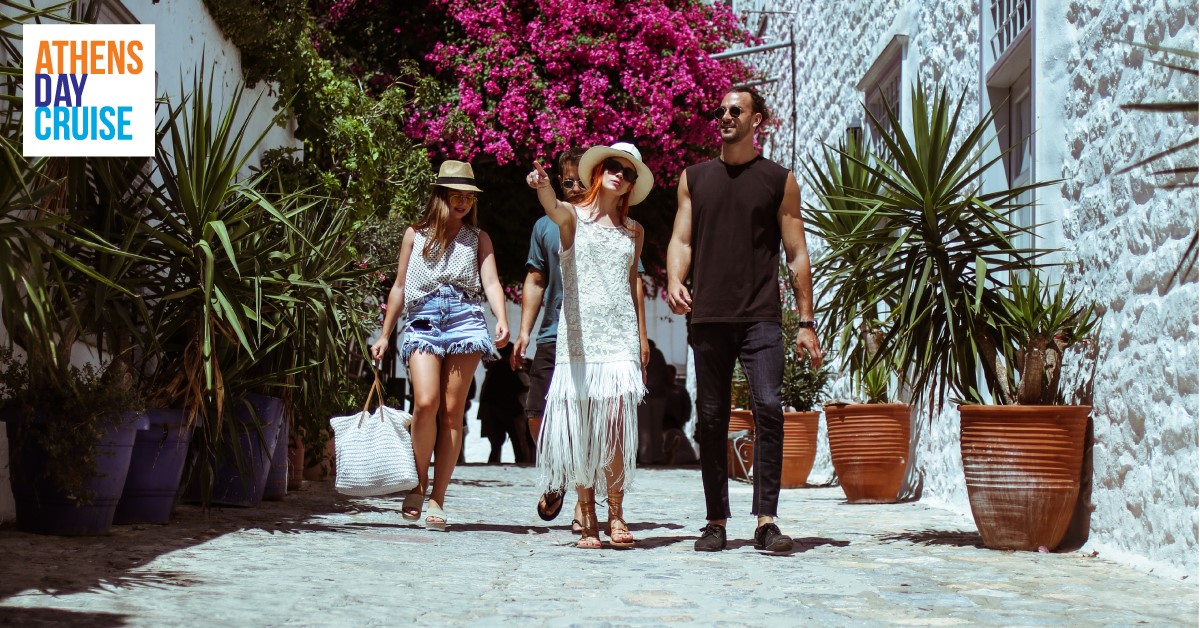 Cruise
Traveling to Athens is an epic city adventure. The captivating urban landscape is littered with historical landmarks that fuse seamlessly with a contemporary mix of art, culture and outstanding gastronomy. But no visit to this eclectic city is complete without some island-hopping thrown into the holiday mix. Particularly when you're so close to the gorgeous Saronic Gulf islands of Hydra, Poros and Aegina. Therefore, in this article you will find out what to expect on Athens Day Cruise.
Visiting these exquisite islands is made effortlessly easy with Athens Day Cruise.
A one-day day three-island cruise with Athens Day Cruise offers you an unprecedented Greek island- hopping experience aboard the Platytera ton Ouranon. It's a spacious 3-deck cruise ship with all the amenities in order to keep you comfortable and relaxed throughout your journey.
From Athens to the Saronic Gulf
Departing from Athens, the one-day cruise begins with a live orchestra welcome playing traditional Greek music and other international hits.
We serve a spectacular traditional breakfast on-deck, comprising delicious Greek foods, fresh fruit, yogurt and local honey.
Whilst on-route to the islands of Hydra, Poros and Aegina, you will have the opportunity to relax on- deck, with the beautiful sounds and extraordinary beauty of the Aegean Sea, and the unmistakable smell of fresh salty air revitalizing your senses.
All three levels of the vessel offer a range of exciting activities including live music. You will also have the chance to watch and also participate in some Greek dancing, multi-level salons and entertainment options. Shopping at the onboard Tax Free store is also a great option. We carry a wide selection of renowned Greek and international brands, and much more.
A complimentary lunch buffet delivers another exceptional culinary experience. You can taste a variety of authentic Greek and Mediterranean cuisine, accompanied by local wines.
After a day of exploring, relax on-deck with a cocktail in hand, and take in one of the most stunning Aegean sunsets. The skies turn a vivid orange and the gentle ripple of waves lulls you into a state of sweet calm.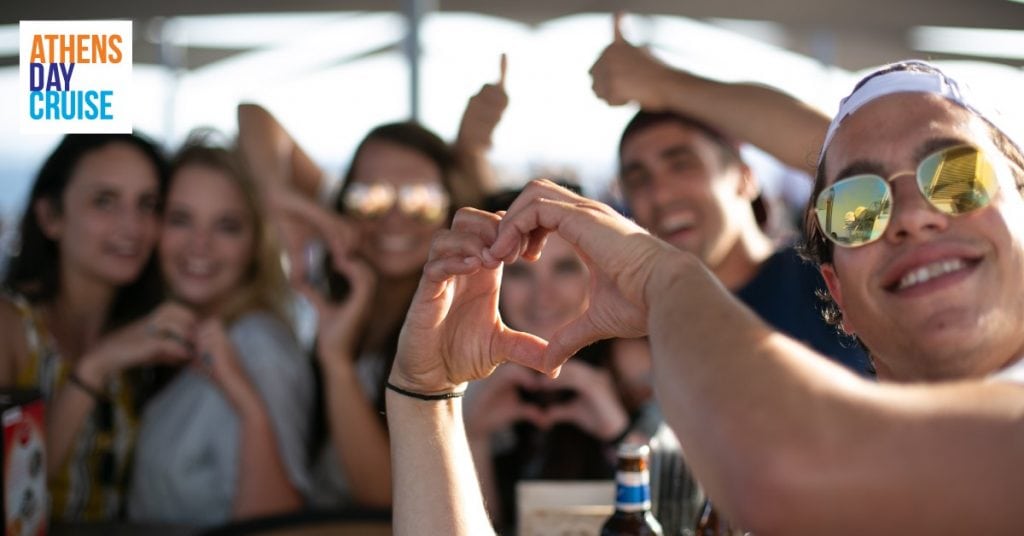 Discover Hydra, Poros and Aegina
These Saronic island gems offer an amazing glimpse into Greek island living. With Athens Day Cruise you will hop between the islands and discover incredible history, rich culture and gorgeous architecture. In addition, you can taste remarkable local culinary dishes that will enchant the palate of the most discerning traveler.
In conclusion, over the course of one day, you will visit historical sites from a bygone ancient era in Aegina, enjoy the beautiful tranquility of Hydra, one of the only car-free islands in Greece, and take in the picturesque beaches and architectural charm of Poros.
Athens Day Cruise also offer special interest tours of Hydra and Aegina, led by multilingual guides. With only a few hours to spend in each destination, our guides will ensure that you get to experience the most that each island has to offer. Enhance your visit to Athens with Athens Day Cruise, and create unforgettable memories.