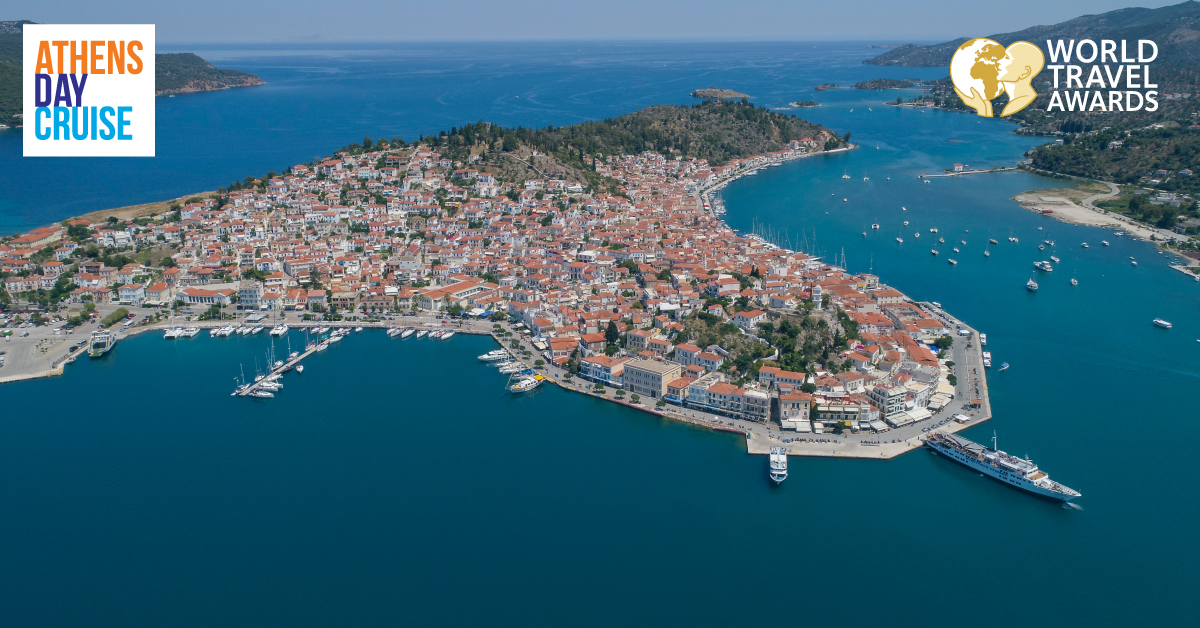 Award
at the 25th Annual World Travel Awards 2018.
The Leading Award Ceremony for Europe's Finest Travel Brands awards the Saronic Islands with Top Honours.
Athens Day Cruise is excited to announce that the Saronic Islands, Region of Attica, were awarded the title of Greece's Leading Island Destination 2018, at the 25th Annual World Travel Awards 2018 – Europe Gala Ceremony, held in Athens, Greece, on 30 June 2018.
The ceremony was held under the auspices of Hellenic Republic Ministry of Tourism, Greece All Time Classic, and the City of Athens.
Athens Day Cruise offers a sought-after one-day cruise to three of the beautiful Saronic Islands, namely Hydra, Poros and Aegina. Home to a rich history and culture, exceptional landscapes, gorgeous architecture, exquisite beaches and laid-back Greek island living, it comes as no surprise that the region has received the highest of travel accolades.
Eleni Dimopoulou, Executive Regional Councilor of Tourism for the Attica area, proudly accepted this esteemed award. "Our marketing efforts will focus on these 7 extraordinary islands more and more", said Dimopoulou, adding that, "the region of Attica is the heart of Greece".
Other nominees for this award included the Cyclades, Aegean Islands, South Aegean Region; Dodecanese, Aegean Islands, South Aegean Region; Ionian Islands, Ionian Region; and the Sporades Islands, Region of Thessaly.
About the World Travel Awards™
Founded in 1993, the World Travel Awards™ (WTA) seeks to award the finest global travel brands across all sectors of the tourism industry. The WTA brand is recognised as the definitive mark of quality and excellence worldwide, and its yearly programme has established itself as the most comprehensive in the international tourism industry. WTA gala ceremonies are world renowned, and are attended by top global industry influencers and decision makers, as well as members of trade and consumer media.